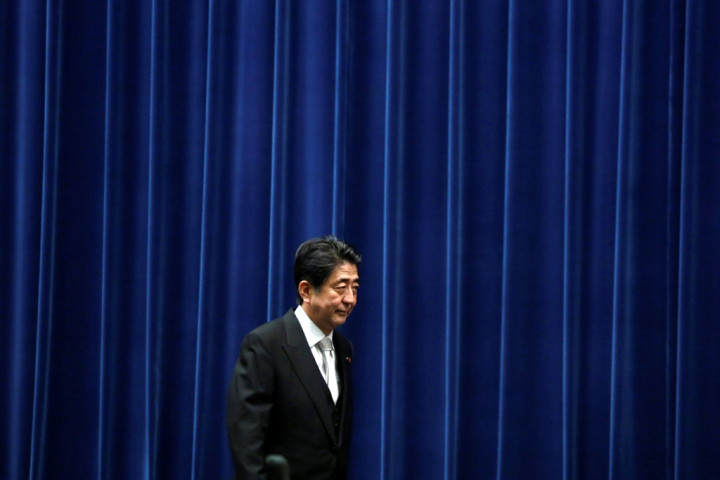 Japanese Prime Minister Shinzo Abe will need a $47bn fiscal stimulus package to mitigate the impact of a likely further increase in the nation's sales tax, according to a survey.
The median, from estimates of 13 economists polled by Bloomberg News, is similar to the additional spending Abe prepared for the previous hike in the tax, to 8%, in April.
A tax hike will be needed to pare Japan's swelling public debt, which stands at more than twice the size of the economy.
Capital Economics said in a note to clients: "Ministries' spending requests for the coming fiscal year have reached a record high, which might raise some questions about the [Japanese] government's commitment to fiscal consolidation.
"However, these requests typically get trimmed down in the final budget, and are a poor guide to actual spending. Off-budget spending likely declined last year, and may do so again this year. With tax revenues rising as a result of the higher sales tax, the budget deficit should continue to narrow."
Japan should proceed with another increase in the sales tax to show it is serious about restraining the world's biggest public debt burden, Masahiro Kawai, a professor at the University of Tokyo and an adviser to central bank governor Haruhiko Kuroda, told the news agency on 11 September.
Guarded Approach
Abe, who will decide in December whether to proceed with the tax hike, effective October 2015, will reportedly be guarded given the move's potential blow to the economy.
Economy Minister Akira Amari has said he expects a rather cautious decision, particularly if any risk emerges of the economy relapsing into deflation as that will ruin the very purpose of Abe's policies, known as "Abenomics."
Abe's current position on a tax hike remains "utterly neutral", Amari said earlier in the month.
Finance Minister Taro Aso has indicated that Tokyo will put together a back-up plan to boost the world's third largest economy.
April Hike
In August, Tokyo warned that the April sales tax hike could have a long-standing effect on the nation's economy.
The Japanese economy shrank 6.8% on an annual basis in the second-quarter, more than erasing a first-quarter surge in the run up to the sales tax hike.
Consumer prices struck a 23-year high in April 2014, in the wake of the 1 April sales tax hike, a positive development in Tokyo's near two-decade-long battle against deflation.
But higher prices resulted in a bigger-than-expected drop in consumer spending and a higher-than-expected slowdown in factory activity in April, government data showed.