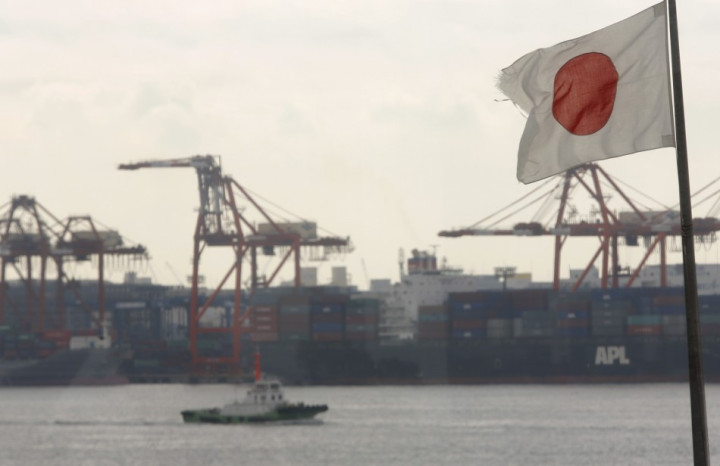 Japan's current account surplus plunged in August to a record low owing to widened trade deficit and lower returns from investments abroad.
The ministry of Trade and Finance said that current account surplus declined 63.7% on year to 161.5bn yen ($1.67bn, €1.23bn, £1.04bn) in August, the biggest fall in almost two years. Analysts estimated a surplus of 540bn yen for the month.
Current account measures trade in goods, services, tourism and investment.
The surplus in the income balance declined for the first time in nine months, falling 10% on year to 1.25tn yen due to a fall in profits from direct investment.
Meanwhile, trade deficit widened 33.5% on year to 885.9bn yen due to higher imports of electronic parts and fuel. Japan has shut down all of its 50 nuclear reactors after the 2011 earthquake and tsunami devastated the Fukushima nuclear plant.
After the Fukushima disaster, Japan relied more on imports for its electricity needs. The country's import bills soared due to the weakness in the yen, which declined about 25% against the US dollar since November.
Huge Public Debt
Japan's public debt is the largest among industrialised nations at more than 1,000tn yen, more than twice its gross domestic product. However, some economists were arguing that the debt burden is not a big problem as the country is a net creditor to the world due to its current account surplus.
The latest fall in the surplus questions the country's ability to repay its debt.
The government led by Prime Minister Shinzo Abe has been taking into account the debt problem while formulating measures to boost economic growth.
Since taking office in December 2012, Abe and the BoJ have unveiled a series of massive fiscal and monetary stimulus to pull the country out of a 15-year deflationary period and boost economic growth.
His policy, generally known as 'Abenomics' involves using the so-called three arrows of fiscal stimulus, monetary easing and a package of growth-oriented initiatives including deregulation.
Japan is due to raise its sales tax rate to 8% in April and is planning to raise the tax further to 10% starting from October 2015 in order to curb its huge public debt.