Japan to deport Ric O'Barry, dolphin activist and star of Oscar-winning documentary The Cove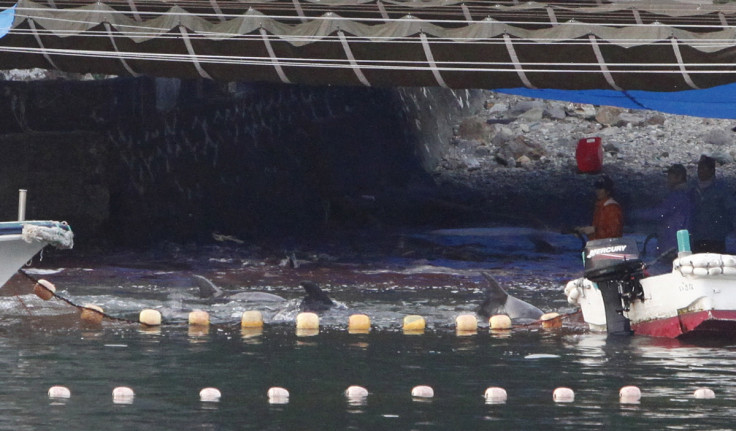 Japan has ordered the deportation of Ric O'Barry, famed for his role in the Oscar-winning documentary, The Cove. On Friday (22 January) Japan accused O'Barry of lying while being questioned and of having links to Sea Shepard, the direct-action anti-whaling group.
O'Barry denies the accusations and says he was only entering the country as a tourist to see dolphins when he was refused entry. O'Barry has refused to leave the country and has now been moved to a detention facility close to Narita airport.
Speaking to the Associated Press in an email, O'Barry's son said that he had called the charges "trumped up". His lawyer, Takashi Takano, said that O'Barry was in good spirits but that the government was expected to issue a formal warrant and physically deport him.
O'Barry was the star of the documentary, The Cove, which won the 2010 Best Documentary Feature Academy Award. The documentary followed O'Barry, a former Dolphin trainer with the Flipper TV series, as he and a team tried to get footage of an annual dolphin slaughter in Taiji, Japan. During the slaughter, dolphin are herded into a cove and then speared and stabbed, turning the water red with blood.
The documentary caused a large amount of controversy in Japan, where the few cinemas that chose to screen it were picketed by angry protester saying that the film was anti-Japanese and that the dolphin hunt was traditional.
O'Barry's son said in a statement: "This is a desperate attempt by the Japanese Government to hide the atrocities in Taiji. They have run out of excuses on why the slaughter and sale of mercury-contaminated dolphin meat continues. Dolphin hunting in Taiji began in the 1950's and is hardly cultural or traditional. The dolphins that aren't slaughtered are sold to dolphin abusement parks around the world."
© Copyright IBTimes 2023. All rights reserved.