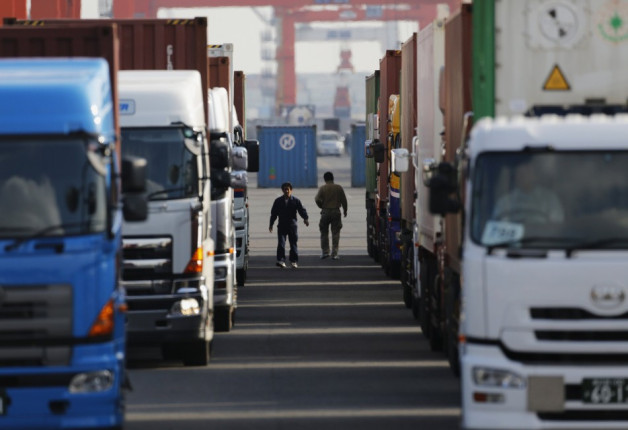 Japan's industrial production has risen 0.6 percent in February, an increase for the third straight month, showed a revised data from the Ministry of Economy, Trade and Industry.
The growth rate compares to an initial reading of a 0.1 percent decline in output and a 0.3 percent increase in January. On a year-on-year basis, industrial production fell 10.5 percent in February.
The monthly growth was primarily due to the yen's weakness and growing investor sentiment amid rising share prices of firms.
The Japanese companies have improved on the utilisation of their manufacturing plants with the capacity utilisation index rising 0.7 percent in February from a month earlier to 86.6. On an annual basis, production capacity declined by 1.3 percent.
In the fourth quarter, Japan's GDP remained unchanged, following two quarters of recession, on the back of aggressive monetary and fiscal measures undertaken by President Shinzo Abe. With the full-fledged support of Abe, the newly appointed Bank of Japan head Haruhiko Kuroda had announced a monetary stimulus with enhanced asset buybacks to contain deflation and to spur growth.
Following the announcement, the yen weakened against the US dollar, supporting the country's exporters with a competitive advantage for their products abroad. The yen has depreciated 20 percent against the US dollar in the past six months.
However, the currency failed to break the 100 mark against the dollar, after reaching a record level at 99.95, amidst pressure from the US and Europe to stop devaluing the currency. The US on Friday warned Japan not to actively weaken its currency. The dollar is currently trading at 98.12 yen, down 0.25 percent.
Kuroda earlier backed the aggressive monetary measures ongoing in the country and reminded that the financial sector's support of corporate and household activity is necessary for monetary policy to result in higher economic growth.
Japan is predicting 1 percent GDP growth for the fiscal year that ended in March and 2.5 percent growth for fiscal year 2013.