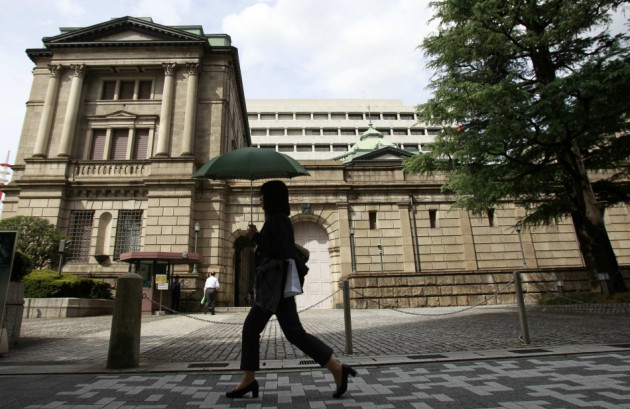 Japan's industrial output dropped more than expected in August mainly due to weak performance by the electronics and chemicals sectors, raising further concerns over the health of the economy.
In a statement, Japan's ministry of economy, trade and industry has said: "Industrial production in August decreased 1.3% from the previous month, showing a decrease for the second consecutive month." The data shows a year on year decline of 4.3 percent.
Other official data also revealed that the country's core consumer price index fell 0.3 percent in the year to August while overall consumer prices slid 0.4 percent increasing worries of deflation in the country.
Results of a survey released along with the industrial output data showed that production is expected to fall 2.9 percent in September and be flat in October.
The data raises further concerns on top of the country's increasing tensions with China following the territorial dispute with the Communist nation. Most of Japan's shipments are to China.
"The numbers turned out quite weak," Takeshi Minami from the Norinchukin Research Institute in Tokyo, told BBC.
"Demand for products like electronic components seems to be slowing globally, but notably in China."
Japanese shipments showed a year on year decline by 3.1 percent in August, although the numbers rose marginally by 0.4 percent from the previous month. The industries that mainly contributed to the moderate gains were information and communication equipment, electronic equipment and petroleum and coal products.
Inventories showed an increase of 5.9 percent from the previous, although they eased 1.6 percent from July. The inventory ratio decreased for the first time in three months by 2.9 percent in August, but showed an increase of 8.1 percent year on year.
However, a different set of data showed that Japan's unemployment rate showed a slight improvement at 4.2 percent, down 0.3 percent from the previous year.
The Bank of Japan eased its monetary policy recently by boosting the asset purchase programme in a bid to revive the economy.
A BOJ official told Reuters that the central bank is willing to do more if the economy continues to underperform even after the stimulus.