Like South Korea, Japan is also looking to bolster its defences with a new missile defence system, amid increasing provocations from North Korea. But the government is keen on procuring an Aegis Ashore missile defence system and not the Terminal High Altitude Area Defence (Thaad), sources from the ruling party said.
Cost and efficiency are the two prime concerns that have made the Japanese government consider Aegis Ashore over Thaad, three government and two ruling party sources told the Japan Times.
Aegis Ashore is a land-based version of the Aegis system for warships and has a wider coverage area than Thaad. The Aegis missile defence system is also less costly – priced at nearly 80bn Japanese Yen (£548m, $706m) – compared to Thaad, which US President Donald Trump priced at $1bn when it was installed in South Korea in April.
Both Aegis as well as the Thaad anti-missile systems are manufactured by US' Lockheed Martin, which is also the maker of the F-35 fighter jets.
Lockheed Martin's website describes the Aegis system as "an affordable solution" for protecting American allies, troops and assets from ballistic missile attacks.
The sources noted that the government believes the deployment of Aegis Ashore would help ease Maritime Self-Defence Force warships' task of maintaining round-the-clock vigilance. The warships are all installed with the Aegis system.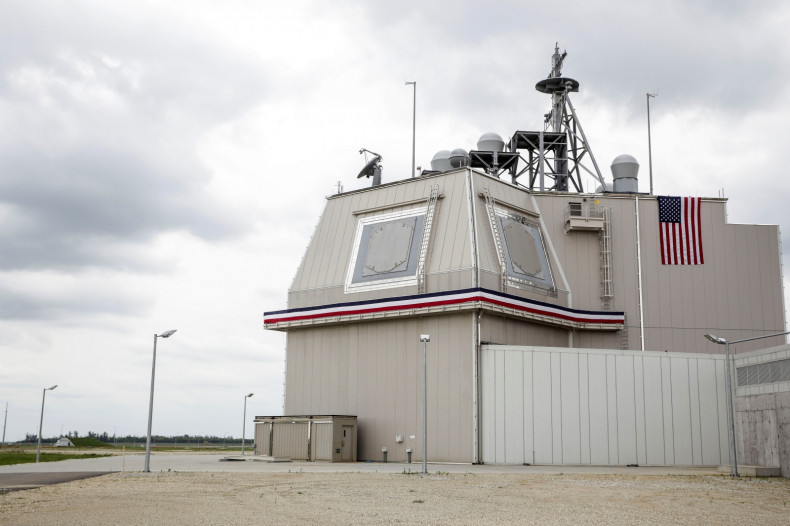 A final decision on the new defence system is expected to be taken in the coming months. The government is preparing to send an inspection team to Hawaii in May, where US forces operate Aegis Ashore test facilities, the sources added.
Japan's eagerness to strengthen its defence capabilities come amid frequent missile tests by rival North Korea. The country, headed by Kim Jong-un, conducted its latest missile test on Sunday, 14 May, further raising tensions that have already pushed the Korean peninsula to the brink of a nuclear war.
The regime has warned the US and its allies that it will "reduce them to ashes" at the slightest hint of an attack on Pyongyang. The North and the US accuse each other of military provocations. North Korea recently also accused the US and South Korean spy agencies of conspiring to assassinate their "supreme leader" during the country's founder's day celebrations in April.