If you're planning to visit Japan this summer, you might want to check out the Oigawa Railway in Shizuoka Prefecture, as the railway line has dressed up one of its steam engines as Thomas the Tank Engine, and will be offering rides on the train as a special attraction.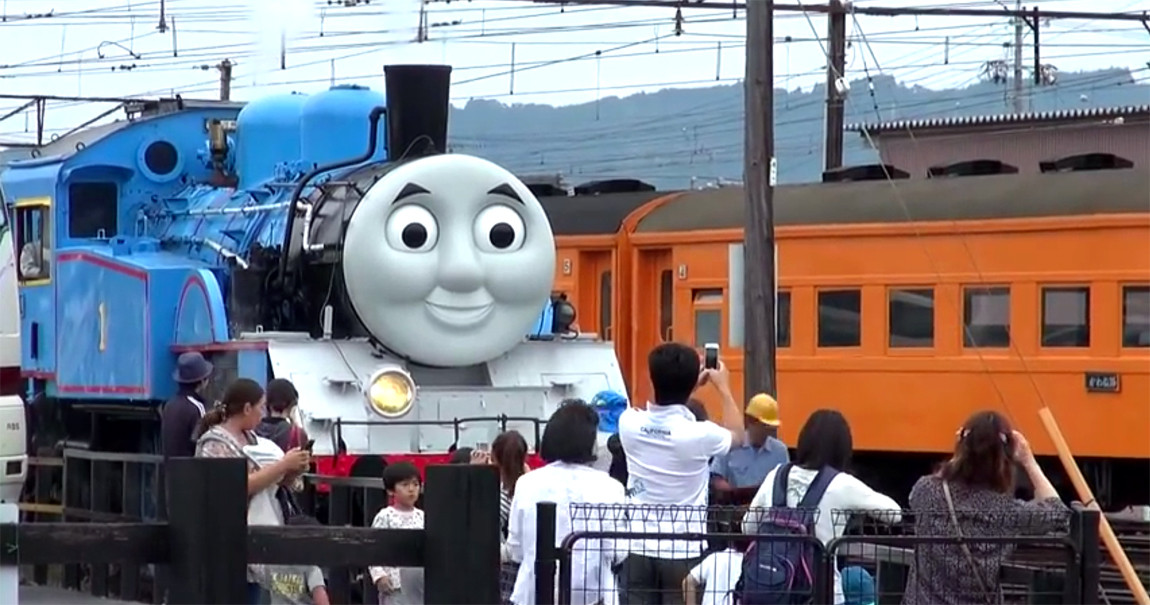 Thomas the Tank Engine, known in Japanese as Kikansha Tomasu, is hugely popular in Japan, and keen fans can already visit the Thomas Land theme park and stay in a themed hotel with hot spring.
Two big Japanese toy companies, Takara Tomy and Bandai, also supply many of the Thomas the Tank Engine products available in the world.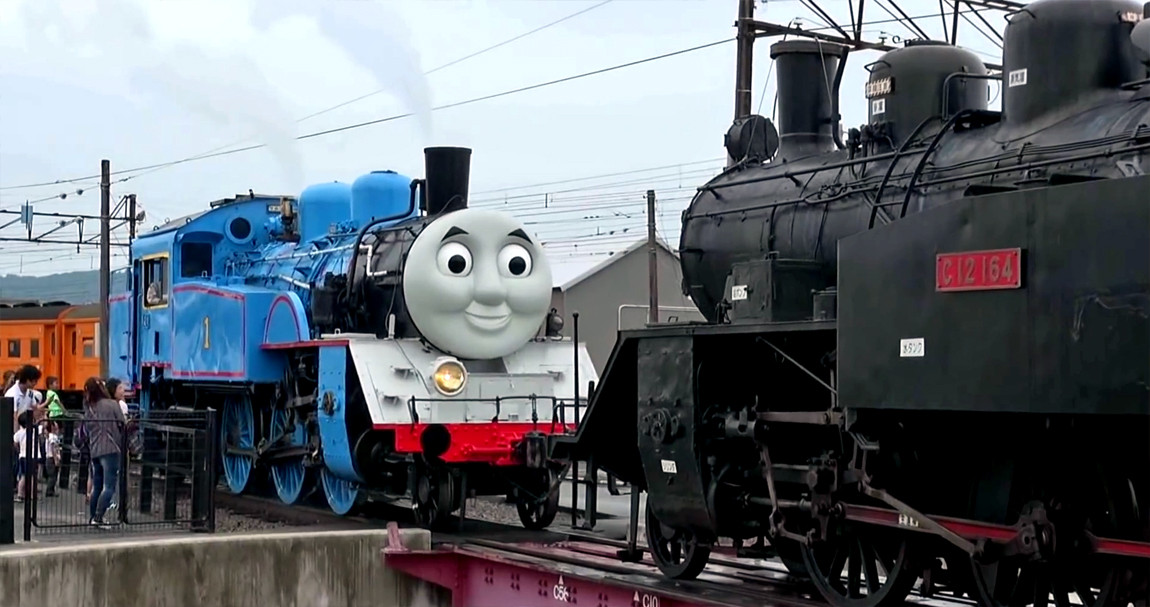 The Oigawa Railway is famous for its old-fashioned steam locomotives, which are all in perfect working condition and carry passengers through isolated spots in the area, populated by mountains and hills, to one of the many hot spring resorts.
In order to drum up tourism and keep interest going in the steam trains, the rail line owners have collaborated with Japanese distribution company Sony Creative Products to offer people the chance to ride on a fully-working version of Thomas in July, using a C11-227 steam locomotive.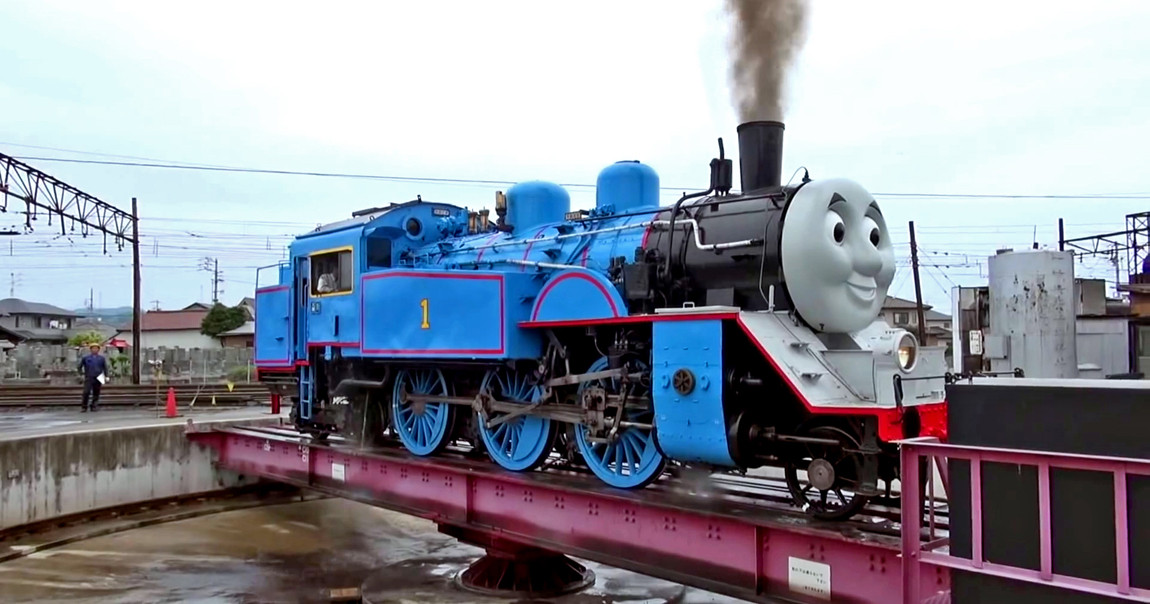 YouTube user Zoupan02 has put up a video of a recent practice run, carried out with the Thomas the Tank Engine train, running on the Oigawa line last week.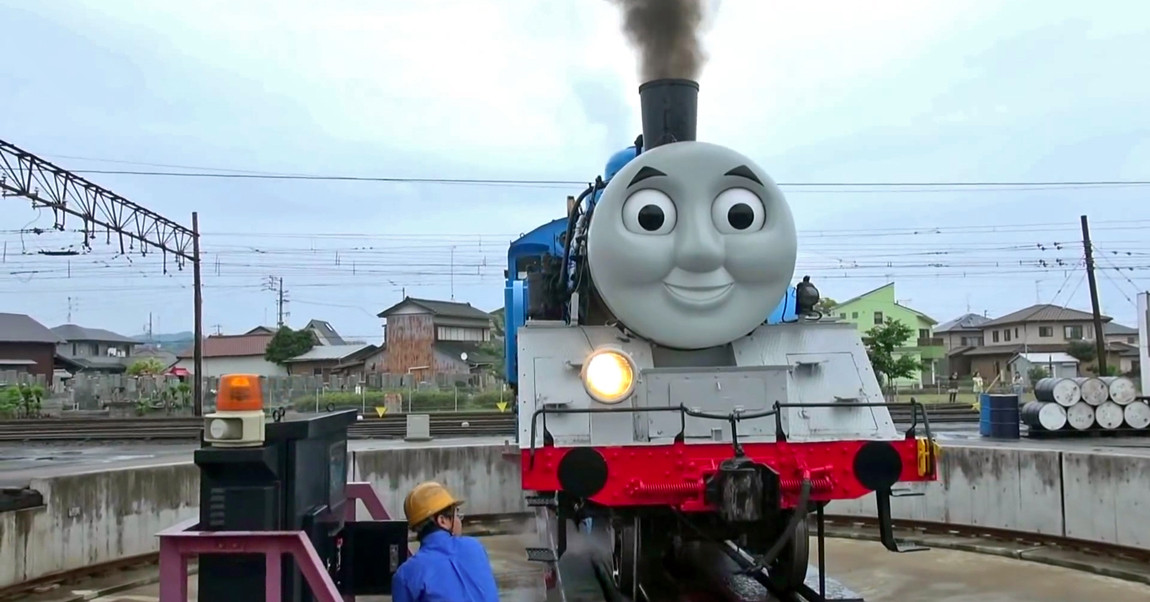 Train enthusiasts are already getting excited, although some users have commented that they wish the life-sized Thomas could move his eyes and talk to people, just the way Thomas does in the stop-motion animated cartoons.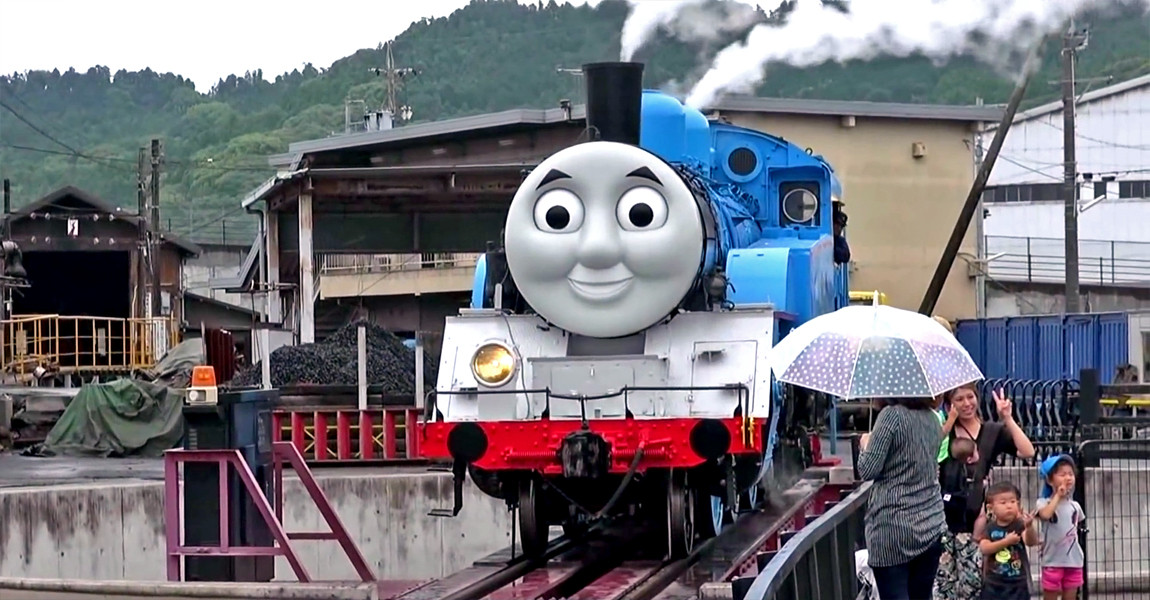 Although the weather on the day of the test run was gloomy and drizzling, numerous parents and children turned up to see Thomas arrive into the station, and were treated to the sight of Thomas towing another engine, crossing a railway turntable to his home in the train sheds, before watching him go off out into the countryside again.
Unfortunately, tickets for the special ride have already sold out, but you can catch a glimpse of the train running through the tea fields for free if you visit the Oigawa Railway in July.
In March, Oigawa Railway also dressed up another engine, the JNR Class 9600 as Hiro, a new character who made his television debut in season 13 of Thomas and Friends.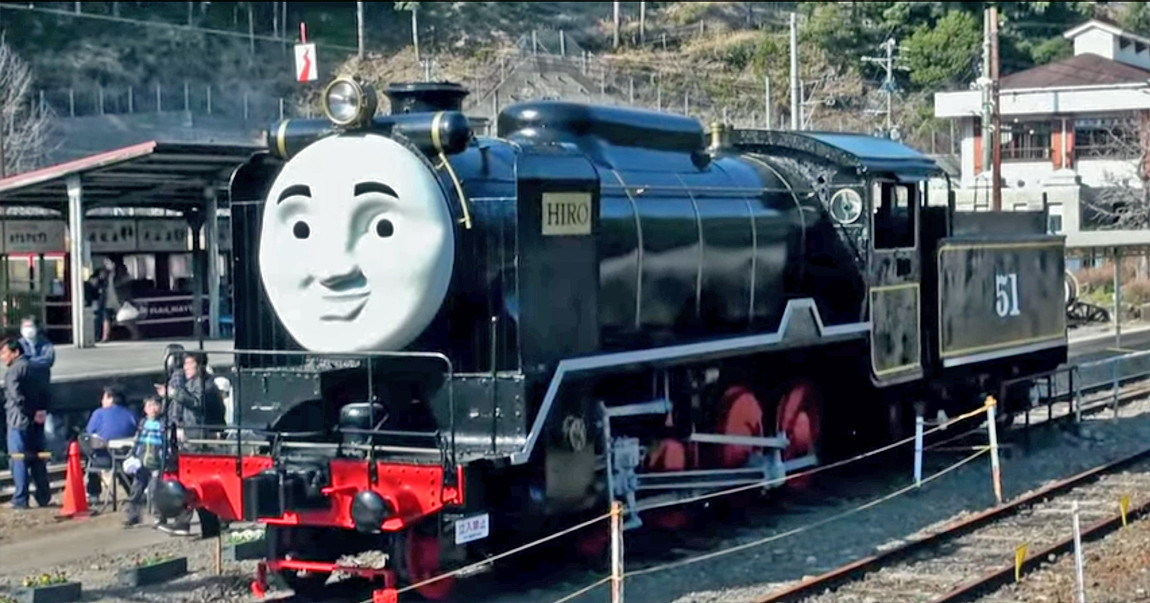 Hiro is a Japanese locomotive who was the first Japanese steam engine to start running on the island of Sodor, and he was on showcase at Senzu Station during the Spring Festival for tourists to look at.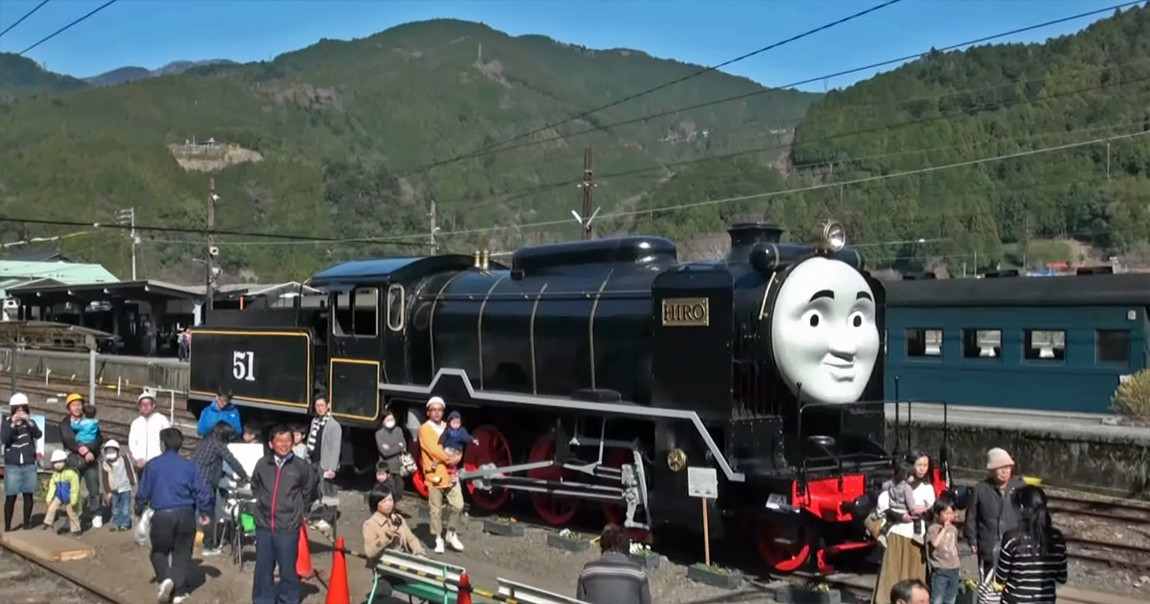 He is considered to be wise, dignified and kind, and was famously known by the other trains as the "Master of the Railway" when he lived in a distant far-off land.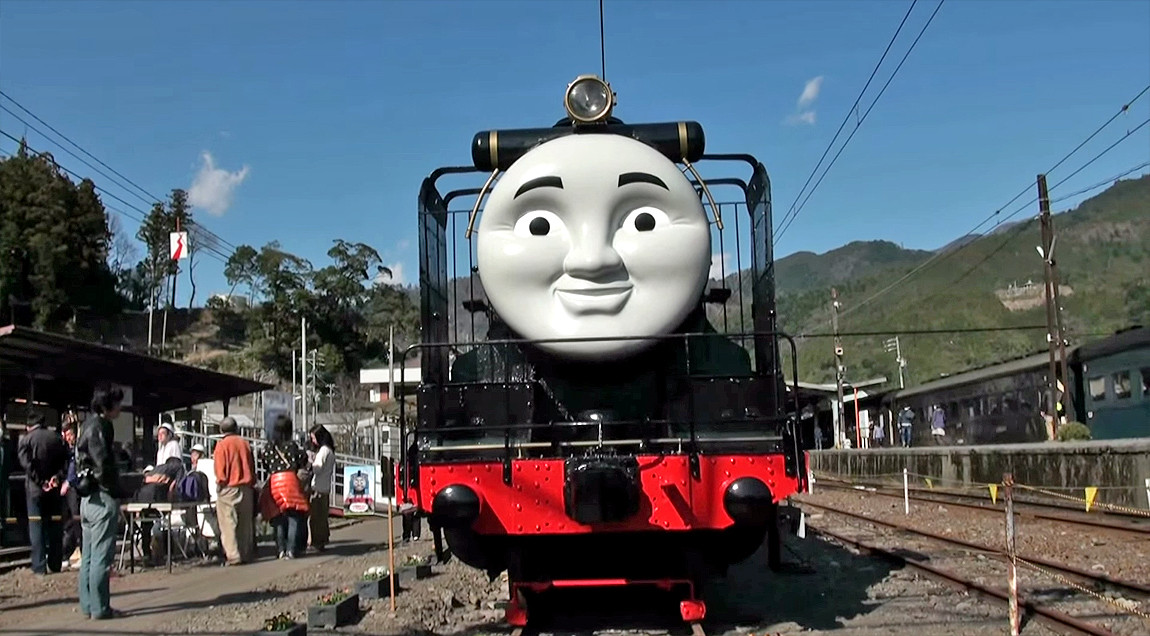 Thomas rescued him from being scrapped and he was restored to his former glory by Sodor Steamworks.