Japan is reportedly considering setting up a government fund to lend financial aid to South Korean women who were forced into sexual slavery during World War II. A Japanese government source the Nikkei Asian Review the fund would disburse 10 years' worth of aid, or more than ¥100m (£556,000; €758,000; $830,000).
The issue is expected to be discussed when Japanese Foreign Minister Fumio Kishida meets his South Korean counterpart Yun Byung-se in Seoul on 28 December.
So-called "comfort women" were girls and women from China, South Korea and South East Asia who were abducted from occupied territory by the Imperial Japanese Army and forced to work in military brothels. Some Japanese politicians have denied the army coerced women into being sex slaves and committed other war atrocities, angering South Korea and China.
Long-standing dispute
Japan Prime Minister Shinzo Abe reportedly instructed Kishida to make the surprise visit to Seoul on 24 December. Tokyo currently pays out some ¥15m each year to former comfort women through a follow-up project to the Asian Women's Fund, which was dissolved in 2007.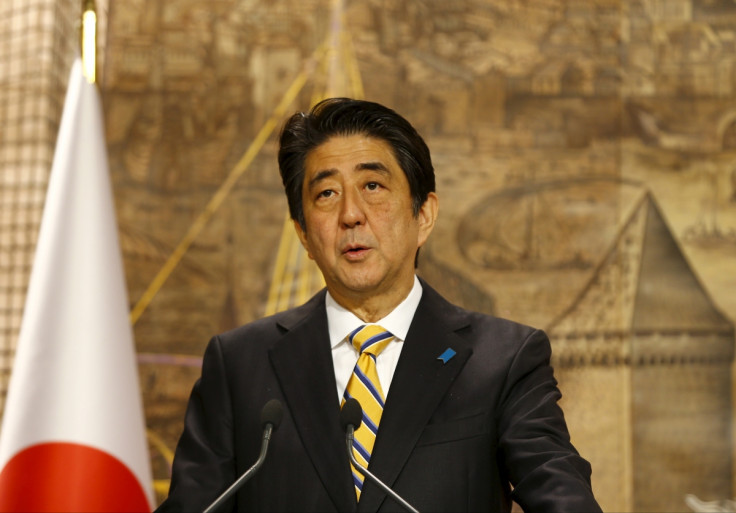 However, South Korea has insisted that compensation alone is inadequate and has demanded a formal apology from the Japanese government.
"We are beginning to see an environment in which progress toward an agreement is possible," a source close to Abe told the Nikkei Asian Review. "We haven't yet given up hope for a conclusion before the end of the year."
South Korea's foreign ministry said the meeting between Kishida and Yun had not been confirmed. "Both sides have continued their discussion for an early resolution of the comfort women issue, and any specifics, including South Korea-Japan foreign ministers' talks, are determined, they will be unveiled," the ministry told the Yonhap news agency.
On 23 December, Yun said the long-standing dispute between Tokyo and Seoul could be resolved in the near future.