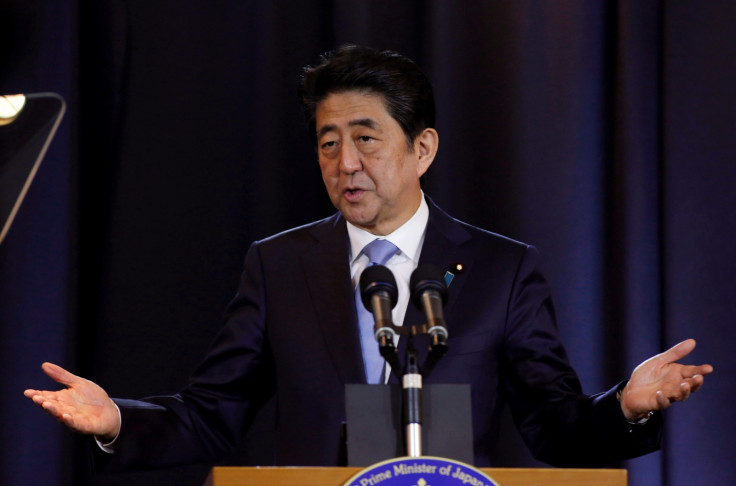 Prime Minister of Japan, Shinzo Abe, on Monday (5 December) has said that he is optimistic about the progress on peace treaty talks with Russian President Vladimir Putin but the decades-old issue with Moscow cannot be settled in one meeting.
Abe said that he wants to discuss the issue openly with the Russian president, who will be visiting Japan on 15 and 16 December.
"This is not an issue that can be resolved in just one meeting. I want us two leaders to discuss this frankly and with open minds and make progress in negotiations on a peace treaty," Abe said, while addressing a meeting of government and ruling party officials.
The prime minister is betting big on his close ties with Putin, whom he has met more than a dozen times since his first 2006-07 term in office. Japanese investment in sectors ranging from medical technology to energy might also ease progress in the dispute over four islands, Kuril Islands or the Northern Territories, which were seized by Russia at the end of World War II.
Russian Foreign Minister Sergei Lavrov has also said that in two days it would be really difficult to close the gap in positions over a peace treaty and territorial dispute with Japan.
The islands are under the Russian administration named as the South Kuril District of the Sakhalin Oblast. However, Japan claimed them as its part, and refers them as its Northern Territories or Southern Chishima.