Japanese Prime Minister Shinzo Abe is meeting with the British Prime Minister David Cameron and the US President Barack Obama on 25 May, ahead of hosting a summit with the Group of Seven (G-7) nations on 27 May, a Japanese Foreign Ministry sources told the media.
During the bilateral meeting, Abe will discuss with Obama about how Washington can help in preventing crimes by American workers in their air bases in Kadena, Okinawa Island, the Reuters reported. Talks around such crimes have come into focus at this crucial juncture because Japan arrested a 32-year-old civil contractor after he admitted to strangling a Japanese woman, who went missing a month ago.
The incident left the residents of Okinawa outraged. Anti-US sentiment runs high here due to the presence of American troops in large numbers on the island.
There are about 47,000 American troops in Japan, and Kadena hosts more than half of them at its air base there. Moreover, many Japanese want the bulk of American bases gone altogether from the Okinawa Island.
Besides, the G-7 summit will see discussions ranging from concerns about the health of the global economy to terrorism, refugees, trade and cyber security. However, whether the finance ministers of the seven member nations will arrive at a full agreement is difficult to say.
Beijing's intervention and belligerence in the South China Seas will be a matter of concern as China has been in territorial disputes with several Asian nations, including Japan.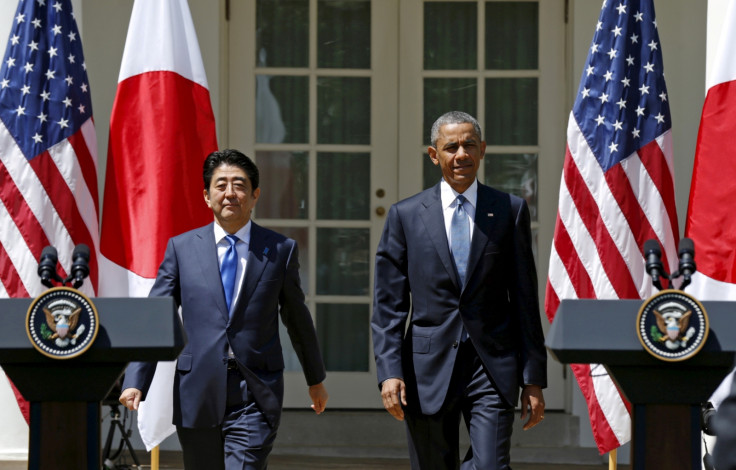 After attending the G-7 summit, Obama will pay a historic visit to Hiroshima on 27 May before ending his week-long trip to Asian nations - Vietnam and Japan. Both Washington and Tokyo are hoping this visit of Obama to the world's first atomic bombing site will showcase the strong alliance between the former wartime enemies.
Meanwhile, Abe already mentioned his fears over UK leaving the EU during his visit to London earlier this month.