Japan's Economic Growth in Sudden Slowdown [VIDEO]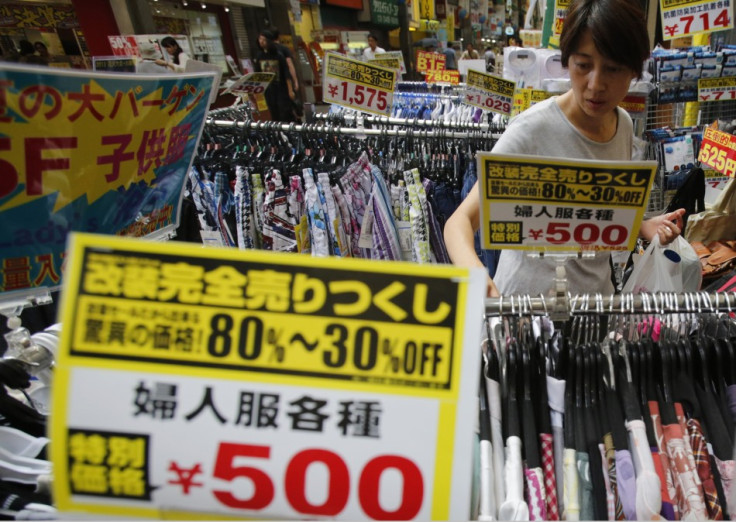 Japan's economic growth missed analysts' estimates in the second quarter, casting doubt on the country's ability to sustain a planned increase in sales tax in April.
Gross domestic product (GDP) rose 0.6% sequentially in the second quarter, missing economists' forecast of 0.9% and falling sharply from the 1% growth recorded in the previous three months.
On an annualised basis, GDP expanded 2.6% in the second quarter, according to government data, falling well short of analysts' expectations of a 3.6% rise.
While rising exports and public spending contributed to growth, capital expenditure continued to fall for a sixth straight quarter, with businesses reluctant to invest amid growth concerns.
Ongoing deflation in the country has hurt economic growth, despite Japan's Prime Minister Shinzo Abe introducing a series of a measures to contain the problem.
Abe has introduced a series of aggressive policies, known as 'Abenomics', including boosting the money supply in the country and increasing public spending. The moves have helped to weaken the yen, increasing the profits of Japanese exporters.
Sales Tax Debate
In order to curb public debt, which is almost double the size of GDP, Japan is planning to increase its sales tax rate from 5% to 8% next April and then to 10% in October 2015.
In June, the country's public debt crossed 1 quadrillion (1,000tn) yen for the first time. The rising debt levels have forced the country to look for ways to increase revenue, such as higher tax rates.
Nevertheless, the GDP data is likely to weaken the case for the tax hike, as it may reduce spending and delay the country's escape from deflation. The Bank of Japan is targeting an inflation rate of 2% within the next two years.
"Growth is lower than I expected, so you cannot say that the conditions are appropriate to raise taxes as scheduled," Etsuro Honda, a professor at Shizuoka University and an influential adviser to Abe, told Reuters.
Critics of the tax hike said that the country should delay the move or increase the rates at a more moderate pace.
"There is no need to raise the sales tax in a hurry. One idea is to delay everything by one year," Reuters quoted Koichi Hamada, professor emeritus at Yale University and an adviser to Abe.
A final decision is expected by early October.
© Copyright IBTimes 2023. All rights reserved.