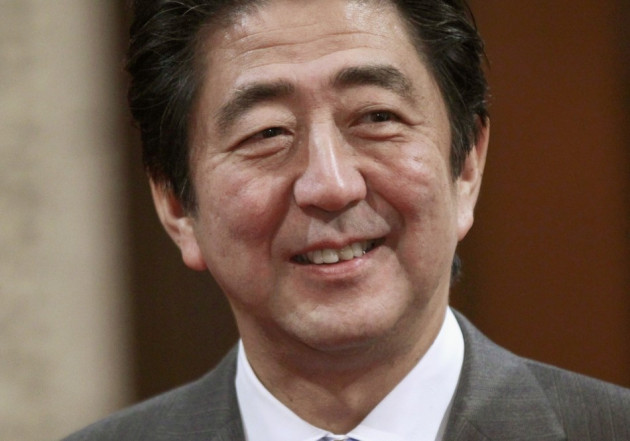 The head of investment panel at a Japanese state-run pension fund is supporting the country's planned sales tax hike, as he felt the rising welfare costs and debt levels would be disastrous for the country in the absence of the proposed tax reform.
Bloomberg citing Takatoshi Ito, who heads an investment panel for the 121tn yen ($1.23tn, €912bn, £768bn) Government Pension Investment Fund, reported that Japan should raise its sales tax to at least 20% by 2020 in order to avoid a crisis in its bond market.
Ito said pension funds are suffering from their over-dependence of government bonds that have 10-year yields of 0.67%- the lowest in the world.
"There is a narrow path to escape from the disaster," said Ito.
"The good news is that there is a big fiscal space to increase taxes."
Japan's aging population would increase welfare costs in the country, which will eventually lose its ability to fund its own debts, he added.
Sales-Tax Hike
In order to curb its huge public debt, Japan is planning to increase its sales tax rate from 5% to 8% next April and then to 10% in October 2015.
Japan's public debt is the largest among industrialised nations at more than 1,000tn yen, and the government led by Prime Minister Shinzo Abe has been taking into account the debt problem while formulating measures to boost economic growth.
Abe has pledged to rein in on 15 years of deflation and spur growth in the world's third-largest economy. His policy, generally known as 'Abenomics' involves using the so-called three arrows of fiscal stimulus, monetary easing and a package of growth-oriented initiatives including deregulation.
Strengthening the case for tax hike, the government significantly revised up its second-quarter economic growth assessment to an annualised rate of 3.8%, from the previous figure of 2.6%.
Furthermore, inflation, industrial output, employment and income figures from the Japanese economy, along with Tokyo winning the right to host the 2020 summer Olympics, bolstered optimism that the country's the recovery would be robust enough to withstand the effects of a tax rise.
In addition, Bank of Japan Governor Haruhiko Kuroda confirmed that the country's planned increase in sales tax rate would not dent its economic recovery.
After an initial confusion due to calls by some advisers to delay or water down the fiscal tightening, Abe and key members of his cabinet, including finance minister Taro Aso, have agreed the tax-hike plan in principle.
He also has instructed the government to hold meetings with business leaders and academics to assess the impact of the plan on the economy and craft a stimulus package by the end of the September.
A formal announcement on the tax hike is expected on 1 October after a key survey of business sentiment from the Bank of Japan.