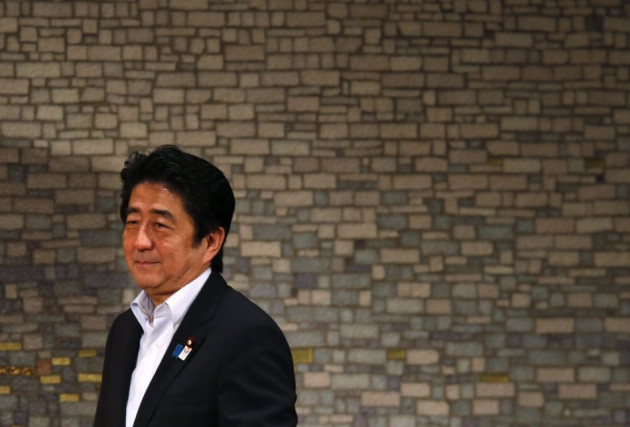 Japan's Prime Minister Shinzo Abe is planning to reform the country's $1tn in public pension funds as he looks to mobilise savings to help move Japan out of deflation, which has lasted for more than a decade.
A Japanese panel charged with management of public funds earlier discussed the diversification of the huge amount of money in public funds. The panel suggests pumping money into property, commodity futures and other non-traditional areas.
The panel chaired by Tokyo University professor Takatoshi Ito aims to complete its investment proposal by autumn. The panel covers 190 organisations holding more than $2tn (£1.31tn/€1.53tn) in financial assets.
"It's important for public funds to consider how to increase average returns and make their balance sheets resilient to market volatility over the long term," Ito said.
Abe plans to change the low-cost, low-return culture of the Government Pension Investment Fund (GPIF), the world's largest pension that manages more than $1tn of assets.
The GPIF, which employs less than 80 people, is run almost on autopilot and has invested largely in government bonds issued by Japan's Finance Ministry.
In addition, it has no independent board, no ability to hire fund managers and no record of success during Japan's recent economic revival. It works to keep costs down and risks in check, as mandated by its supervisor, the ministry of health and welfare.
GPIF said earlier that it would cut local bond holdings to buy more stocks and foreign securities.
The move is in line with Abe's promise to increase public spending to reinvigorate Japan's economy, while the Bank of Japan is targeting to double the monetary base by the end of next year.
The fund had earlier cut its target holding for local government bonds to 60% from 67% while the proportion of foreign and local shares was raised to 12% each, from 9% and 11% respectively.
The shift toward higher-yielding assets comes as the manager tries to give more returns to fund retirements in the world's oldest population. The fund returned 3.3% in the three quarters though December. While Japanese bonds returned 1.48% and local stocks gave a 1.63% profit, foreign bonds and stocks returned 10.3%.