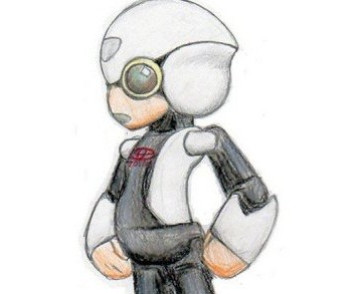 Japan is set to launch into space a humanoid robot which can talk with scientists on earth and take holiday-style photographs of its interstellar voyage.
Project Kibo also has a very cool looking website, which is currently inviting suggestions for a name to give the futuristic machine.
But project Kibo is not on a mission to collect dust samples or carry out other familiar tasks. The android astronaut is actually intended to push the boundaries of human and robot interaction.
A Kibo spokesman explained: "This robot will be designed to help solve social problems through communication. The main objective is that humans can talk to it and feel some sort of looseness to it. That is why we decided to give it a humanoid shape."
When built, the robot will stand 13.4 inches tall and weigh 2.2 pounds. Once it is complete, scientists will blast it into space to join up with the International Space Station.
A cartoon picture of the robot was released on Thursday. More than a passing resemblance to ancient video game hero Mega Man can be seen in the drawing.
Helping with its construction is Toyota, the popular car manufacturer. While orbiting earth, the robot will also post messages on Twitter.