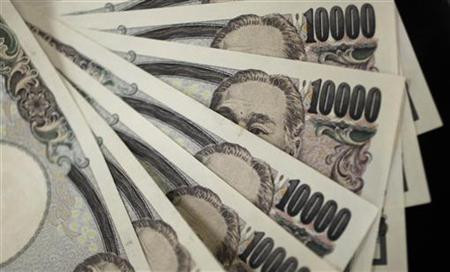 The economic slowdown in China has affected the growth of exports in other Asian countries, especially in Japan.
Japan's exports to China weakened further contracting by 7.1 percent in April year-on-year compared to a drop of 5.9 percent in the previous month, according to the data released by the Japanese finance ministry Wednesday.
"More importantly, levels of exports and imports were substantially weaker than expected, reflecting weakness in trade with Asia, and China in particular. This was only partially offset by great strength in trade with the US. Trade with the European Union (EU) was also on the soft side," said a note from Societe Generale Cross Asset Research.
However, exports to the US surged by 42.9 percent in April after growing 23.9 percent in March, showing that the strength in the US economy is helping Japan to offset its falling exports to China.
China's imports recorded a weak growth in April, showing signs that the investment growth in the country remained slow. Imports were up by just 0.3 percent in April compared with the market's consensus of 11 percent increase, according to the General Administration of Customs (GAC) data.
China's industrial output growth slowed sharply in April to reach its lowest level since May 2009, growing at 9.3 percent from 11.9 percent in March year-on-year, according the National Bureau of Statistics data.
The Chinese economy slowed for the fifth straight quarter in Q1 2012, with annual growth rate easing to 8.1 percent from 8.9 percent in the previous quarter, despite measures by the government to boost the economy.
The People's Bank of China (PBoC) had cut the reserve ratio requirements (RRR) by 50bps after China posted much weaker data for April. Last week, Chinese Premier Wen Jiabao announced that the government would undertake policy measures to support growth.
Slowing growth in China is expected to find a floor in the second quarter as the policy actions are likely to give a boost to the economy. Exports from Asian countries to China are expected to see a recovery by then.
"In fact, there are initial signs of growth bottoming. It usually takes a couple of months before the effects of policy changes on growth materialize," said a note from Barclays Capital.