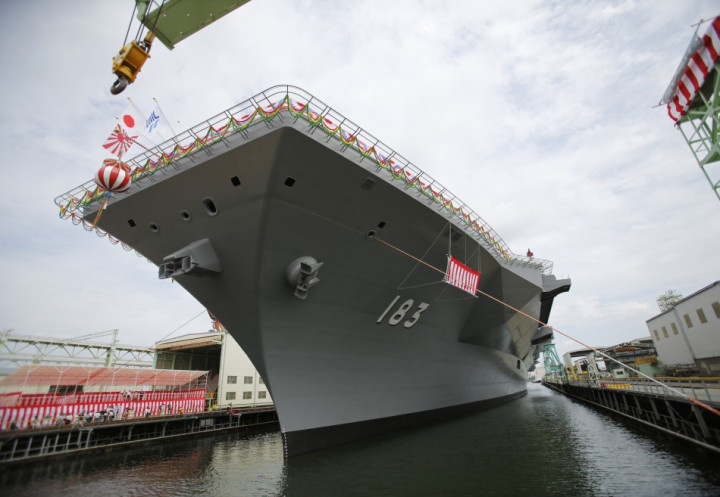 North Korea says Japan has crossed "the danger-line" by unveiling its largest warship since World War II.
Pyongyang poured scorn on Tokyo's new marine launch and said the Abe administration should "behave with reason".
The state-run Korean Central News Agency (KCNA) also criticised Japan's latest defence report, which called for a significant increase in its weapons arsenal.
"This is nothing but a broad hoax by Japan to justify its moves to turn it into a military giant which have gone beyond the danger-line. Japan's assertions are too unreasonable and illogical to justify its sinister aim. Japan would be well advised to behave with reason, aware that to do so would be beneficial to its security," said KCNA.
The warning came hours after Tokyo introduced its largest warship in 70 years, yet again highlighting growing tensions in the region.
The warship, a 19,500-tonne behemoth, has the capacity to carry up to 14 helicopters on its flight deck.
Tokyo officials said the vessel, costing about $1.2bn (£783m), is intended primarily for defence purposes and border surveillance.
The inauguration of the destroyer is also likely to fuel existing tensions over Japan's island row with China.