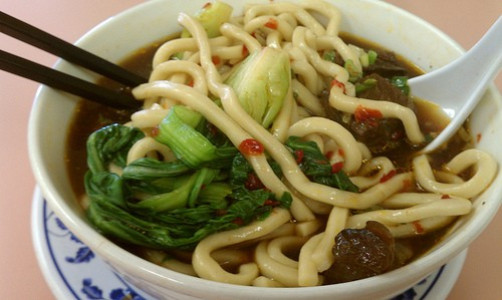 A Japanese celebrity chef has allegedly been killed in Germany by two of his customers, who were unhappy with the quality of food he served.
The chef, 57-year-old Miki Nozawa, is famous for having catered to a number of world-famous people, including Russian politician Mikhail Gorbachev, Hollywood star Denzel Washington and musician Phil Collins.
According to German newspaper Bild, Nozawa served fried noodles, beef and vegetables to the two customers, aged 50 and 36, last weekend.
The customers, who were reportedly intoxicated, are believed to have left without paying for the meal.
Later that day, the two men met Nozawa at a local bar, in the North Sea island of Sylt. The men got into a fight and the chef was treated in a local hospital for bodily injuries.
Nozawa died the next day of a brain haemorrhage, according to unconfirmed reports.
Nozawa's ex-wife, who was not named, was quoted by German newspaper Sylter Rundschau as saying he died of "severe brain injuries and internal bleeding".
"My ex-husband was not aggressive, [an] absolutely good-natured man," she said, according to a Huffington Post translation. "He never would have started a fight."
Local police are believed to have questioned the disgruntled customers but they have been released due to lack of evidence. The investigation is ongoing.
There does appear to be some contradiction over payment for the food. The Bild's report claims the men left without paying but a local report from Sylt quotes the ex-wife as saying "the men wanted to get back their ten euros for the food. We see this as a racist act".