The parents who left their young son in bear-infested woods as a punishment have spoken of their remorse as they admitted they did "an unforgivable thing". Seven-year-old Yamato Tanooka was abandoned in dense forest on Saturday 28 May and has been missing for five days.
Yamato's father, Takayuki Tanooka, said: "We have done an unforgivable thing to our child and we have caused a lot of trouble for everyone. I just hope he is safe."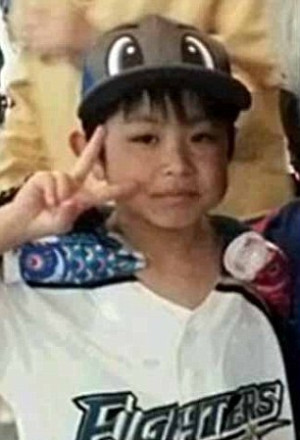 The boy's parents had initially claimed their son had wandered off while foraging in the woods for vegetables, however they later confessed that they had deliberately left him by the side of the road as punishment for throwing stones at passersby and at cars.
They said that when they returned to the location just minutes later, he had disappeared. They called the police to report him missing two hours later.
Two hundred police and volunteers have been searching the remote woods in the mountainous forest on Hokkaido island and today Japan's military joined in the desperate effort to find him, Mail Online reports.
"We still have no clue. We just do not know where he went," rescue team spokesperson Satoshi Saito told CNN. "Our fatigue level is peaking now. But we will continue to search for the boy."
Saito said officials were considering the possibility that someone picked the boy up from the side of road but added that he may have wandered into the mountain forests.
"The military personnel will scour the mountain slope," Saito, told media. "Unless he started climbing the mountain, he would have hit a main road after walking for two to two kilometres in any other direction."
A local hunter has also been enlisted to help after fresh bear tracks were found in the area where he vanished, Jiji news agency said. Yamato Tanooka was last seen wearing a T-shirt and jeans. The area has been deluged with heavy rainfall and with overnight temperatures as low as 7C (45F) concern is growing as to whether the child would be able to endure the conditions.
Hourly updates are being broadcast on Japanese news as the search for Yamato continues.
Yamato's father later told a reporter from Asahi TV he had been afraid to tell the truth when he asked police to conduct a search. It is not known if the parents will face charges.
Meanwhile the parents have been the focus of outrage on social media as members of the public accuse them of neglect and endangering the child's life. Others have taken to Twitter to express their concern for the child and to pray for his safe return.
"When I think of him being alone in the woods like that, my heart aches," said one person posting on social media. "If he was actually throwing stones at cars, that shows there wasn't a lot of discipline anyway – and probably not enough love either," said another.
"Seriously the parents of #YamatoTanooka take the cake for worst parents in the universe, that kid didn't deserve that. Whatever the result, this is parental neglect. It's cold in the Hokkaido mountains, and I hear there are bears, too," said another person.