After three quarters of a century Prime Minister Shinzo Abe will be the first Japanese leader to visit the site of the attack on Pearl Harbor that pulled the United States into the Second World War.
During a live television broadcast Monday (5 December) Abe said he "will visit Pearl Harbor" along with President Barack Obama. Their visit will come later in December following more than a month of events to commemorate the 75th anniversary of the attack.
On December 7, 1941, the US Naval base in Hawaii was strafe by 353 Japanese fighter planes and bombers, killing more than 2,400 people and destroying more than eight ships and hundreds of aircraft. President Franklin D Roosevelt denounced it as "a date which will live in infamy" and declared war on Japan a day later.
Abe will join Obama on 26 and 27 December in Hawaii for their last meeting before the end of Obama's presidency. "We must never repeat the tragedy of the war," Abe said. "I would like to send this commitment. At the same time, I would like to send a message of reconciliation between Japan and the US"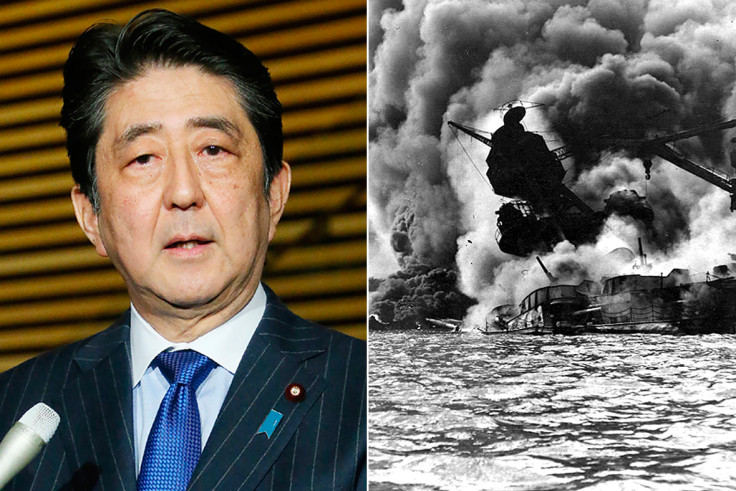 In May, Obama became the first US President to visit the site of the US nuclear bomb attack on Hiroshima that killed 140,000 people. After 71 years the site
Obama urged the world to "choose a future when Hiroshima and Nagasaki are not considered the dawn of atomic warfare but as the start of our own moral awakening."