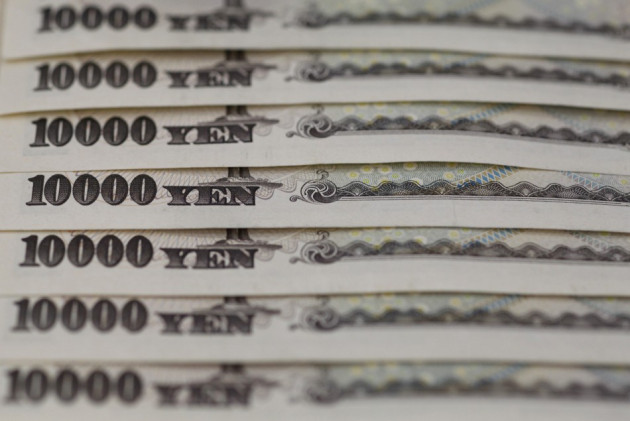 Japan's trade balance showed a deficit for 12th consecutive month as the higher value of imports, on the back of the yen's weakness, offset the increase in exports.
According to the Japan's Ministry of Finance, the country's exports increased to 7.4% in June compared to the year-ago month. That was less than the median estimated 10.3% annual increase.
Imports, on the other hand, rose to 11.8% from a year earlier in June but less than the median estimated 13.6% annual increase.
The net result was a June trade deficit of 180.8bn yen ($1.8bn, £1.2bn, $1.8bn), higher than the year-ago month's 56.1bn yen. However, the deficit narrowed from May's 996.4bn yen.
The wider gap between the imports and exports is mainly due to the higher costs of fuel imports as most of the Japan's nuclear reactors have been shut down since the Fukushima disaster of 2011.
Weakening Yen
Japanese currency weakened 25% against the dollar since November last year owing to several aggressive policies taken by the government.
Weak yen makes Japanese goods cheaper for foreign countries to buy. Japan is one of the biggest exporters in the world as its largest amount of customers come from the US, China and Europe.
The current result could raise concern for Prime Minister Shinzo Abe as the tapering yen alone might not be enough to maintain exports. Tapering yen is also a burden because it thrusts the cost of energy imports.
"Overall, the picture isn't that strong," saidYasuo Yamamoto, senior economist at Mizuho Research Institute.
"China's slowdown is starting to become more dangerous. Japan's economic growth is likely to remain strong in the second quarter due to consumer spending, but exports won't be much of a factor."
However, some economists believe that the outlook of Japanese economy is improving. First quarter GDP showed that Japan is still one of the fastest-growing developed economies in the world.
Trading Across the Globe
Japan's exports to China, one of its largest trading partners, rose to 4.8% in June from a year earlier. However, this is still less than the 8.3% surge recorded in May.
Japanese exports is affected by the slow growth of Chinese economy which indicates less demand for Japanese goods.
Export to the European Union increased for the first time in 21 months by 8.6%.
Although the US, the world's biggest economy, has been recovering from the economic slowdown, the demand for Japanese goods saw a slight moderation.
Shipments to the US, Japan's other important trading partner posted an annual surge of 14.6%, only slightly less than the 16.3% increase in the year to May.