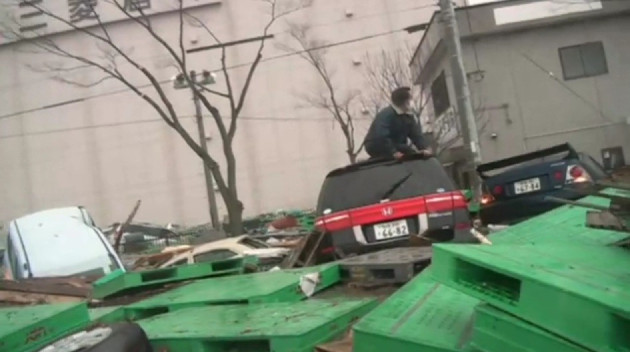 On 11 March, 2011, a devastating 8.9-magnitude earthquake hit Japan, triggering a huge tsunami that violently swept across the landscape. More than 15,000 people perished in the disaster.
The tsunami also battered the Fukushima Daiichi nuclear power plant, causing meltdowns in the reactors, which led to the world's worst nuclear disaster since Chernobyl in the Soviet Union in 1986.
Many people in Japan filmed the horrific moments as they unfolded, documenting the horror of the destruction as the tsunami destroyed almost everything in its path.
One of the most dramatic pieces of footage was recorded by Yu Muroga from inside his car. He managed to captured both the earthquake and the tsunami as it engulfed the surrounding area in Tohok, northeastern Japan, while he was driving.
The rare footage, which shows the terrifying speed of the tsunami, gives a glimpse of the panic that occurred as the waves took out entire streets and towns.
Muroga, a deliveryman, was doing his job when the earthquake struck. Unaware of how far inland the tsunami would be able to travel, he carried on working.
The camera mounted on the dashboard of his car captured not only the earthquake, but also the moment that he and several other drivers suddenly found themselves engulfed by the tsunami.
Watch the amazing footage below: