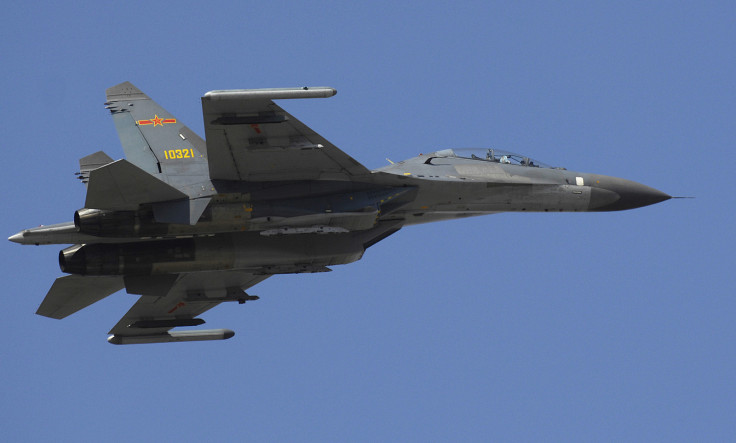 Beijing has dispatched several fighter jets to the contested territory of Woody Island in the South China Sea coinciding with Foreign Minister Wang Yi's US visit. The latest deployment follows China's decision to mobilise surface-to-air missile batteries and a radar system in the region.
Despite the territorial tensions and a stinging condemnation from the US, Beijing is pressing on with what Washington calls "militarisation" of the South China Sea. Fox News, citing two unnamed Obama administration officials, reported that China's Shenyang-J11 (Flanker) and Xian JH-7 (Flounder) were spotted by the US intelligence on the disputed island. The number of the fighter jets has been put under 10.
Woody Island is the largest in the archipelago, which is a hotbed of territorial tensions and a potential flashpoint, with multiple countries like Vietnam, Taiwan and Japan having overlapping claims. China's recent military build-up has been a serious cause of concern for other nations in the region and also to the US.
It has also come at a time when US Secretary of State John Kerry is hosting the Chinese foreign minister in Washington. Responding to the developments, Wang said in a news conference: "We don't hope to see any more close-up military reconnaissance or the dispatch of missile destroyers or strategic bombers to the South China Sea." China has repeatedly argued they are not aggressive in expanding their positions in the South China Sea but the deployments are meant for only defence purposes.
Nevertheless, Kerry also called for a scaling down of tensions but insisted he is not singling out China. The top American diplomat told reporters: "We want to hold the expansion and the militarisation of occupied features. It is important for all of the nations — China, the Philippines, Vietnam and others — not to engage in any unilateral steps of reclamation, of building, of militarisation. And the fact is that there have been steps by China, by Vietnam, by others that have unfortunately created an escalatory cycle."