US Defence Secretary Ash Carter has warned China that there would be consequences if it continues its "militarisation" of the South China Sea. Commercial satellite imagery appeared to show Chinese deployment of advanced surface-to-air missiles on Woody Island in the Paracel chain, which is also claimed by Taiwan and Vietnam, in early February.
"China must not pursue militarisation in the South China Sea," Carter said in a speech at the Commonwealth Club in San Francisco. "Specific actions will have specific consequences."
China has grown increasingly assertive on maritime territorial disputes with South East Asian nations in recent years, with the country claiming most of the South and East China seas as part of its sovereign territory.
Beijing has also built artificial islands in the midst of a reef system in the South China Sea known as the Spratly Islands – increasing tension with Taiwan, Vietnam, the Philippines, Malaysia and Brunei, who all have overlapping claims on the territory.
Defence investment
In November, the Pentagon said two of its B-52 bombers were warned over their flight path by Chinese air traffic controllers for flying close to territory claimed by Beijing in the South China Sea.
Carter stressed that the US will continue to fly and sail navigation exercises in the region, "because the maritime domain must always be open and free to all".
"America's efforts in this region have never been aimed at holding any nation back or pushing any country down," he said. "The United States wants every nation to have the opportunity to rise and that includes China. We welcome its rise and its inclusion in this architecture. But we don't welcome aggressive behaviour."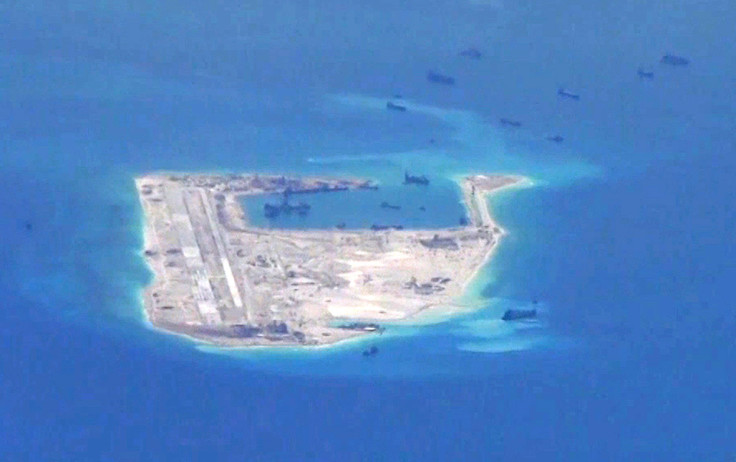 Carter said the Pentagon would invest $8bn (£5.7bn) in the 2017 fiscal year to expand its undersea and anti-submarine capabilities. "All of these military investments are necessary. They're not sufficient," the defence secretary stated. Because security and prosperity are inextricably linked, so America must build on its growing political and economic engagement in the Asia-Pacific."