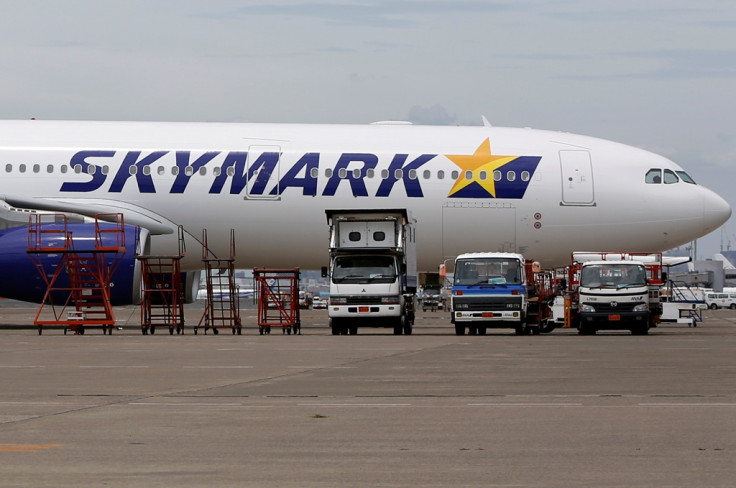 Japanese budget carrier Skymark Airlines is preparing to file for bankruptcy protection from creditors under Japan's Corporate Reorganisation law, public broadcaster NHK reported on 28 January.
The carrier will file for bankruptcy with debt of over 100bn yen ($849m, £559m, €748m), the Nikkei reported.
The airline's board has scheduled an emergency meeting tonight to decide on the filing, reports said. The Tokyo-based carrier is scheduled to report its earnings on 29 January.
Skymark's stock has lost nearly 5% so far this year and some 23% over the past 12 months. The firm's largest shareholder is former Internet millionaire Shinichi Nishikubo, who also serves as the president of the airline.
Earlier in the month, the Asahi reported that talks about rival All Nippon Airways (ANA) investing in Skymark had collapsed and that Skymark would try to climb out of the red on its own. But Skymark, rejecting that report, said it was in talks with ANA and Japan Airlines about an operations tie-up.
Skymark, Japan's third largest carrier, said last month that it was mulling selling shares to an investment fund to raise capital.
Skymark, battling rising operating costs and competition, had forecast a record net loss of 13.6bn yen ($115.4m) for the business year ending March 2015.
Skymark first warned in July 2014 that there was "material uncertainty" over whether it will remain a going concern as it could have to cough up a penalty to Airbus Group. That month, Airbus terminated an order for six A380s from the Japanese firm, a decision the plane-maker said originated from "the airline's expressed intentions for the aircraft".