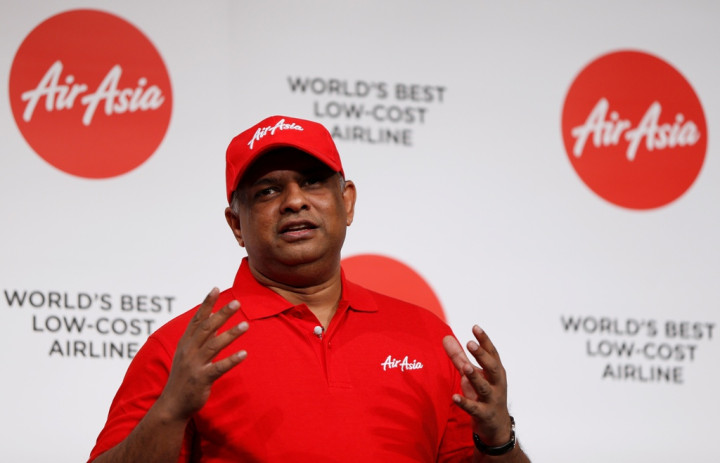 Budget carrier AirAsia has rubbished reports that it is eyeing Japan's troubled Skymark Airlines, saying it is focused on floating a budget airline with its Japanese partners.
AirAsia chief executive Tony Fernandes has categorically denied the Nikkei report that boosted Skymark's stock by 27.78% on 19 August in Tokyo, valuing Japan's third-largest domestic airline at $205m.
Meawhile, Skymark said it has not been approached by AirAsia, Reuters reported.
Skymark could be attractive target as it has access to 36 aircraft slots at Tokyo's Haneda airport.
But Goldman Sachs analyst Kenya Moriuchi said in a note to clients that he saw little chance of a buyout while Skymark was financially viable, because regulations imply those slots are unlikely to automatically pass over to Malaysia-based AirAsia.
Fernandes wrote on his Twitter handle: "Never seen such rubbish. AirAsia has no interest in Skymark in Japan...We focused on new airline."
Moriuchi said: "As long as there is uncertainty over how those slots would be distributed, it's difficult to imagine that AirAsia would push through with this."
Skymark warned on 31 July of uncertainty about its ability to remain a "going concern" if it had to pay a fine to Airbus for failing to purchase six A380 superjumbos ordered earlier.
Skymark, which had been unable to secure funds for the deal, said Airbus was demanding "an extraordinary amount of compensation."
Earlier in July, AirAsia said it had teamed up with Japan's biggest online retailer, Rakuten, and other companies to roll out a low-cost airline in that country.
In June 2014, AirAsia kicked-off operations in India. Budget carrier AirAsia India has Fernandes's firm partnering with India's Tata Sons.