It's hard to remember a worse performance by Liverpool than the one they turned in at Arsenal on Saturday. It was awful – ill-disciplined, disorganised, lacking cohesion and attacking imagination. They had to win that game, but you wouldn't have thought it from the way they played.
It's amazing what's happened in the last month. At the start of March Liverpool beat Manchester City and looked like they were going to pip Manchester United to a top-four spot. They looked like they'd rediscovered the form which propelled them to such a stirring title challenge last season. A month on and Raheem Sterling's contract talks are making headlines, they've lost to Manchester United and Arsenal and the Champions League push has collapsed.
Has Rodgers lost the dressing room? Well I'd be surprised if that was the case, but it'll be a very difficult dressing room to rouse if they lose to Blackburn this week. In fact, I really think Rodgers could be facing the sack if they go out at Ewood Park.
People will say this would be extremely harsh, and I agree. But we don't speak for Fenway Sports Group, do we? All they are interested in is results, and no matter how promising Rodgers is as a manager, they'll look at the bottom line and conclude that it's not been good enough.
The year before Rodgers took over, Liverpool finished eighth. They're currently on course to finish fifth – and even that will disappear if they don't arrest the current slump. Given that Fenway have already spent over £100m, will they regard an improvement of two or three places in three years as sufficient progress? I suspect not.
I've no doubt Brendan will become a top manager. But he's still very young. When Sir Alex Ferguson was Brendan's age, he was still in Scotland; when he got the United job, he had far more top-level experience than Rodgers has now. Liverpool have played some great football under the Ulsterman, and he's picked up two great bargains in Daniel Sturridge and Philippe Coutinho. But he's also wasted a lot of money, and some of Liverpool's recent European performances have betrayed the manager's lack of nous in the Champions League.
Will FSG be willing to give Rodgers time to get that experience, when there are plenty of other managers out there, such as Jurgen Klopp and Diego Simeone, who have already proven themselves at the highest level and could be tempted by a move to Anfield? We'll have to wait and see, but one thing's for sure: John W Henry didn't make his money by shirking tough decisions. If I was Brendan, I'd be worried if the Blackburn game goes badly.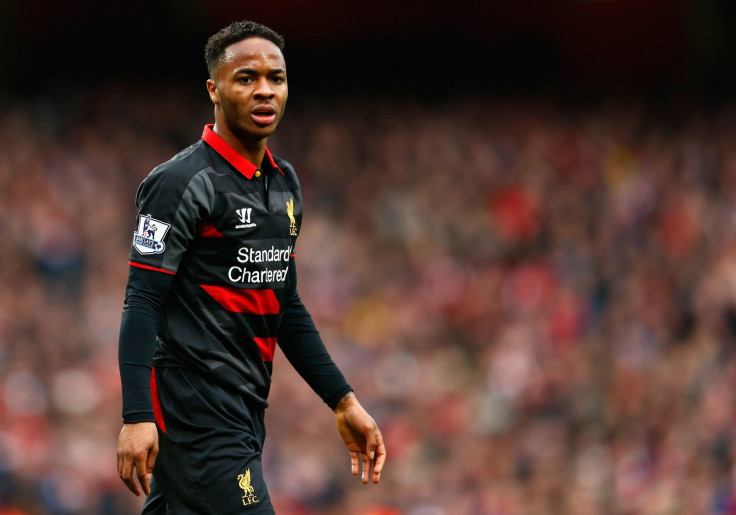 Van Gaal proving his worth at United – but Wenger will never win the league again
On the other side of the coin, of course, United and Arsenal are both in great form. Arsenal were excellent against Liverpool, and they've started to find a way to beat the big teams, something which has always been their Achilles heel. They beat United in the Cup, they won at Manchester City, and now they've hammered Liverpool.
But it's important to keep some perspective. Most of Arsenal's wins in this recent run have come against weaker sides, and the way they imploded against Monaco at home suggests they still haven't cracked the task of winning big games consistently. They could win the FA Cup and finish second, but it'll still be the same old Arsenal unless they buy a new defender, a new striker and get a new manager.
Wenger doesn't have the right mentality to win the league any more, not for me anyway. He's not tough enough, and that's reflected in his team. They seem to have six-month seasons; last year they were good until February and then caved in, and this year they were tepid until November and have left themselves with too much ground to make up. You can't afford that if you want to win the league, and I really don't see Arsenal overcoming this weakness unless they get a stronger man at the helm.
United, on the other hand, are starting to come together. We're starting to see just why Louis van Gaal has won so many trophies during his career. He's stopped tinkering and found a settled side, one which is very well-balanced and maximises the talents of its individual components. Wayne Rooney is up front and Marouane Fellaini is playing in a position which allows him to inflict damage upon the opposition. He'll never be Messi or Ronaldo, but Van Gaal is playing to his strengths and we're seeing why United bought him in the first place.
United will get top four, and there's even a possibility of a second-place finish. When you consider the chaos they were in just a few weeks ago, with all the injuries, a runner-up spot would be a remarkable achievement by Louis van Gaal. He's had a bit of luck, in that Robin van Persie's injury and Angel di Maria's suspension have forced him into the current formation, but you can't argue that the Dutchman is proving his class at Old Trafford.
Give him a summer to rectify the mistakes of United's recent past, and to get rid of some of United's injury-prone players, and I think you could see them challenging again next season.
Jason Cundy was a hero at Stamford Bridge as a no-nonsense centre-half during the early 1990s. Today he presents the popular Sports Bar radio show on TalkSPORT, and you can find out more about his work with the station here.
He also commentates on Chelsea games for Chelsea TV, working with fellow IBT columnist David Chidgey,and is a prolific member of the Twitterverse.