Liverpool fans should blame Jose Mourinho for crushing United defeat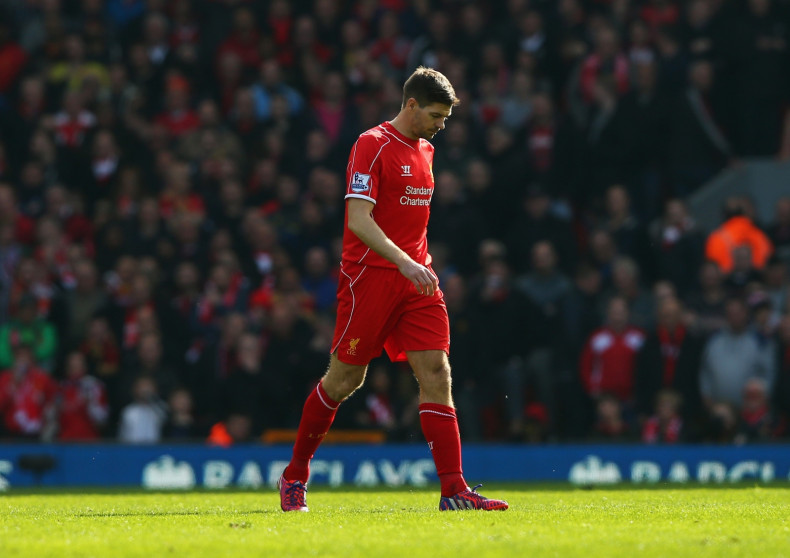 Following Liverpool's seismic loss to Manchester United yesterday, many fans have been quick to point the finger at Steven Gerrard, and suggest he should carry the blame for yesterday's loss.
Of course Gerrard's red card was stupid. You could see in his face that he knew what he'd done straightaway. In a sense, while I don't condone it, I can understand why the Liverpool skipper was so fired up, as his team were so poor in the first half and he wanted to make his mark on the game. It only takes a misjudgment for that to spill over into the sort of stupid decision that got him sent off yesterday. One he'll regret for a long time.
To be honest, if I was a Liverpool fan I'd be looking harder at the manager than the captain. Brendan Rodgers got it wrong yesterday, for me, and it's not the first time that's happened in big games recently. In fact I think you can trace it back to last season, and to a man Liverpool fans loathe almost as much as they adore Gerrard.
Jose Mourinho did a number on Rodgers when Liverpool played Chelsea last spring. His defensive tactics caught the Ulsterman out, and Rodgers didn't have an answer. His players flew at Chelsea, but that only played into Mourinho's hands, and Chelsea were able to soak up the pressure and hit Liverpool on the counter. That game cost the Reds the title.
Since being out-foxed by Mourinho 10 months ago, Rodgers has been caught between two stools whenever a big game has ticked round, apart from the recent victory over Manchester City, when his team were superb. The City match apart, Rodgers has been torn between playing the sort of buccaneering football Liverpool normally play, and the cagey style Chelsea adopted so successfully against his team last spring.
Yesterday Liverpool gave United far too much space, far too much respect, in the first half. Rodgers should have played a higher tempo, and squeezed the pitch. Instead his team allowed the likes of Michael Carrick, Juan Mata and Ander Herrera to dictate the play. And, of course, the United players punished them.
United, to their credit, rose to the occasion; I reckon that was the best they've played since Van Gaal took over.
People will say the Tottenham victory was more emphatic, but Spurs are liable to implode on occasion, whereas Liverpool at Anfield is always a formidable proposition.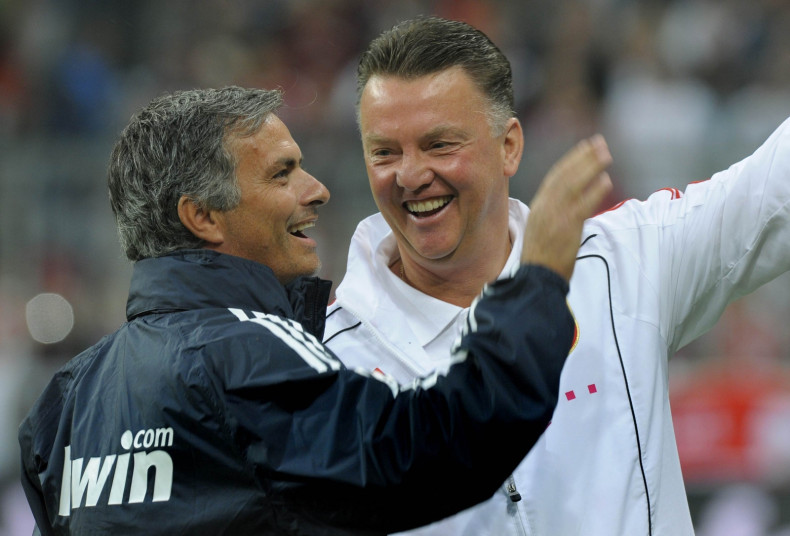 United beat Liverpool at their own game – well, the game Rodgers plays against all but the big teams. When they didn't have the ball they pressed the life out of Liverpool, and their passing was quick and accurate. Fellaini had another excellent game and is really growing into his role of destroyer, the sort of player you need to balance out the skills of Mata and the rest.
The victory was crucial. In fact, I can't see United being caught in the race for fourth place now. Liverpool have a five-point deficit, and only eight games in which to claw it back. They've got to aim for 20 points from their remaining fixtures, but, given they've got Arsenal and Chelsea to play away from home, that is a tough, tough ask.
For Rodgers, the defeat must have been a particularly bitter pill to swallow. Twelve months ago Liverpool were schooling United at Old Trafford; last night the roles were reversed, and United could easily have inflicted the sort of embarrassing scoreline Liverpool ran up last March. The manner of the defeat, the way in which Van Gaal out-generaled his opponent, shows Rodgers has plenty of work to do.
I still think Rodgers will be a top manager in time. But he's got to learn from yesterday, and put last May's Mourinho masterclass out of his system.
Jason Cundy was a hero at Stamford Bridge as a no-nonsense centre-half during the early 1990s. Today he presents the popular Sports Bar radio show on TalkSPORT, and you can find out more about his work with the station here.
He also commentates on Chelsea games for Chelsea TV, working with fellow IBT columnist David Chidgey,and is a prolific member of the Twitterverse.