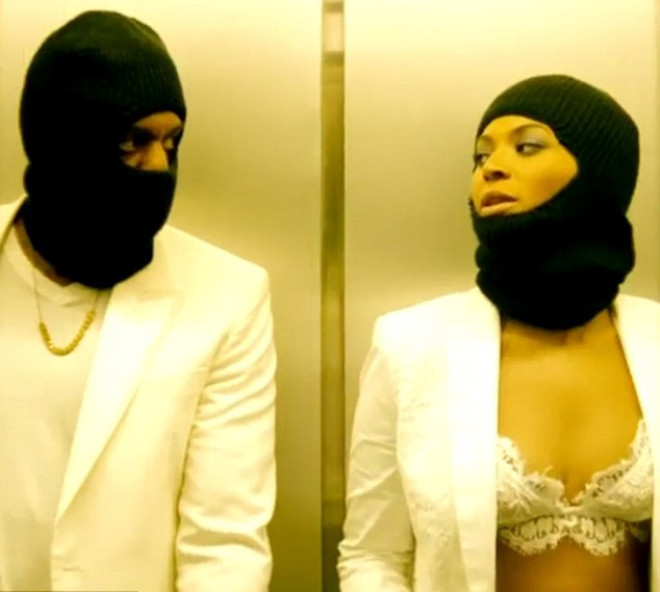 Jay Z and Beyonce have released a mock trailer ahead of their On the Run tour.
Directed by Grammy Award winning musical clip creator Melina Matsoukas, the trailer has all the hallmarks of a big budget movie, with a heist plotline, two glamorous leads, car chases, explosions and action sequences and an array of star appearances.
But with a release date marked as "coming never" the three minute clip is just an elaborate teaser for the tour, which kicks off next month.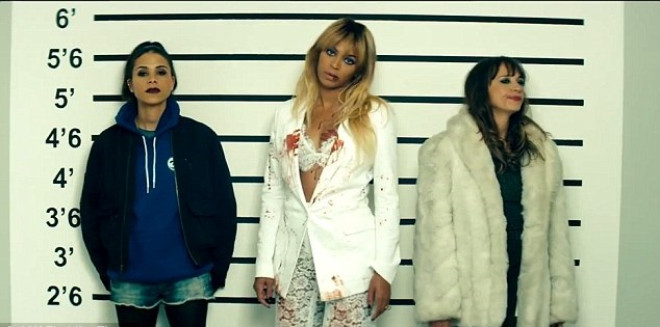 Jay Z and Beyonce who played criminals in love in their 2003 duet Bonnie and Clyde are seen running from the law yet again.
The video sees small time gangster Jay Z aim for a last haul by raiding a bank, and under the tutelage of a big time mobster played by Sean Penn he leads his love, Beyonce into a world full of danger that could get them both killed.
The Crazy in Love singer revels in the role of a good girl gone bad and is seen wielding semi-automatic weapons as she is pursued by a cop played by Emmy Rossum.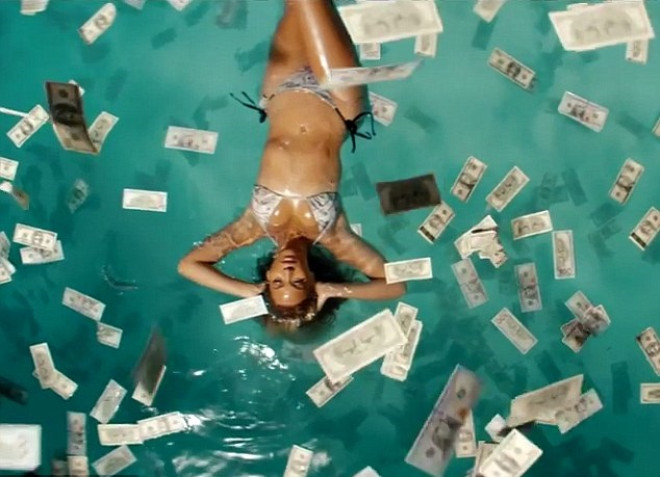 The video reveals the glamour and the danger of their lives with the singer shown floating in a pool surrounded in hundred dollar bills and performing a sexy striptease for Jay Z.
In several scenes, Beyonce is seen battered and bruised and joins Rashida Jones and Kidada Jones in police line-up wearing just a blood spattered bra and jacket and a pair of crocheted pants.
The trailer features cameos from Sean Penn, Don Cheadle, Guillermo Díaz, Emmy Rossum, Jake Gyllenhaal who plays a violent rival gangster and Blake Lively who portrays Beyonce's concerned best friend.
The couple are seen marrying before they face death together.
The video comes just days after the couple hit the headlines after Beyonce's sister Solange Knowles was seen violently lashing out at the rapper in their now infamous footage from the Met Ball.
Their new tour is set to net the Hollywood power couple millions with tickets for the tour billed as some of the most expensive of any pop concert in recent years costing over $300.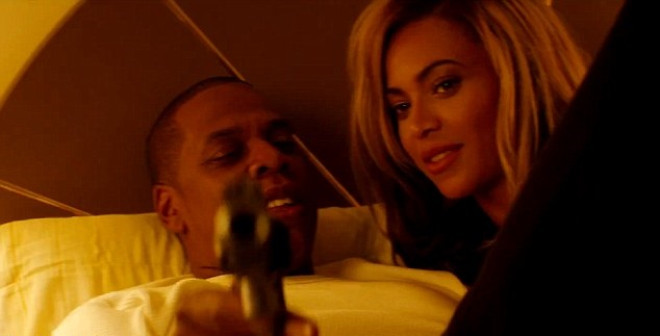 The tour kicks off in Miami on June 25 and runs until August 6, when it ends in San Francisco, California.