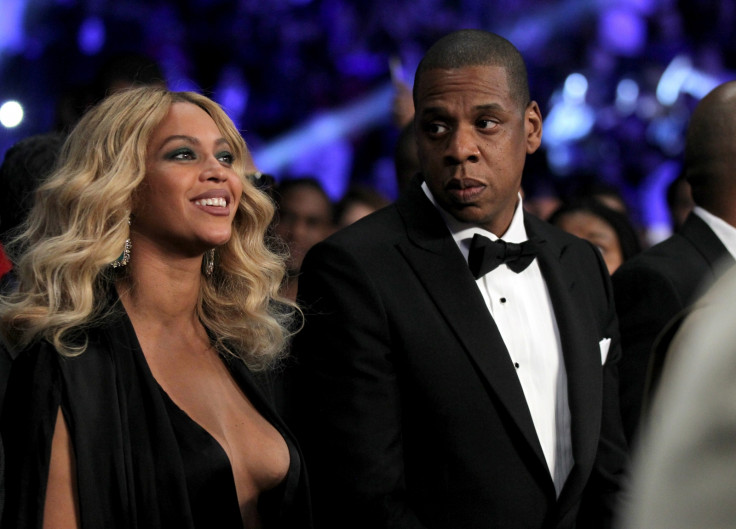 If recent pictures of Beyonce and Jay Z from their European summer holiday are not enough to make you a fan of the rapper, then watch this video where the music mogul protects his wife from a fan who wanted to snap a selfie.
As the Formation singer was trying to get into her car, a fan moved in beside her to try and snatch a selfie moment. As soon as her husband noticed, he pushed him away to protect his wife from the interloper, giving him an ice-cold death stare for good measure. Moments later, the couple's security personnel escorted the fan away.
The incident occurred on Monday (22 August) when the music power couple were leaving SVA Theatre after viewing the premiere of the film Hands Of Stone in New York City. They were there to support their friends Robert De Niro and Usher.
The 34-year-old Lemonade hitmaker wore a body-hugging, grey pin-striped, double-breasted blazer and paired it up with a fitted mini. While her husband wore a grey suit paired up with a white shirt.
Beyonce and Jay Z, along with daughter Blue Ivy, recently returned from a holiday in Europe. The family toured beautiful locales on the continent and the Sorry singer continued her Formation tour.
Beyonce was regularly sharing holiday pictures on her official website, many of which were clicked by her husband. Many fans tagged him as the Instagram husband.