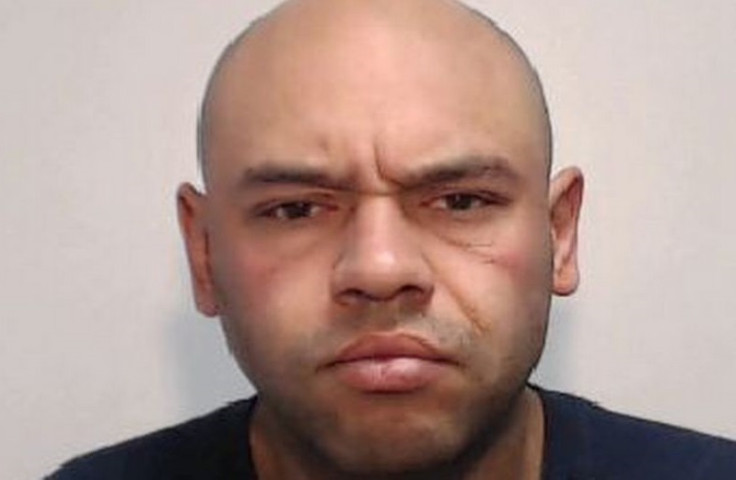 A jealous boyfriend who kidnapped and beat with his girlfriend with a baton after she broke up with him has been jailed. Tobias Hayes, 32, of Chadderton in Greater Manchester, pleaded guilty to kidnap, assault occasioning actual bodily harm, and criminal damage following an incident with his victim in July.
Minshull Street Crown Court heard how the pair had started their relationship in January 2017 but jealousy caused a rift between them from the start.
Justin Hayhoe, prosecuting, told the court that things eventually "came to a head" and the woman phoned Hayes to end the relationship.
Hayes then went round to her mother's house to look for her. When he could not find her, he smashed up her grandmother's car causing around £500 worth of damage.
He then returned the next day and dragged his victim out of the home by her hair and bundled her into a car. A neighbour filmed the incident on his mobile phone, in which the woman's screams for help can clearly be heard.
She was then driven in the car along with Hayes and another man in the direction of Huddersfield. During the journey, Hayhoe said Hayes "stopped the car on a number of occasions to beat her around the head and body with a baton" reports the Manchester Evening News.
The woman suffered bruising to her face, torso, legs, arms and buttocks due to the beatings as well as clumps of hair ripped from her scalp from being pulled by Hayes.
Hayes reportedly "calmed down" and took the woman to a flat in Oldham and told her to "clean herself up".
The victim then managed to escape the flat with the assistance of someone else who was inside and called the police.
Caroline Patrick, defending, said her client went "off the rails" when the woman broke up with him as he had just recently come out of a 12-year-old relationship with another woman. Hayes had also been "using cocaine to excess" to help deal with his emotions and had done so on the day of the attack.
Hayes has now been sentenced to 39 months in jail for the attack which left his victim "traumatised".
Upon sentencing, Judge Timothy Mort said: "This really was a pretty brutal attack and the injuries you inflicted on her were substantial. She was utterly traumatised."