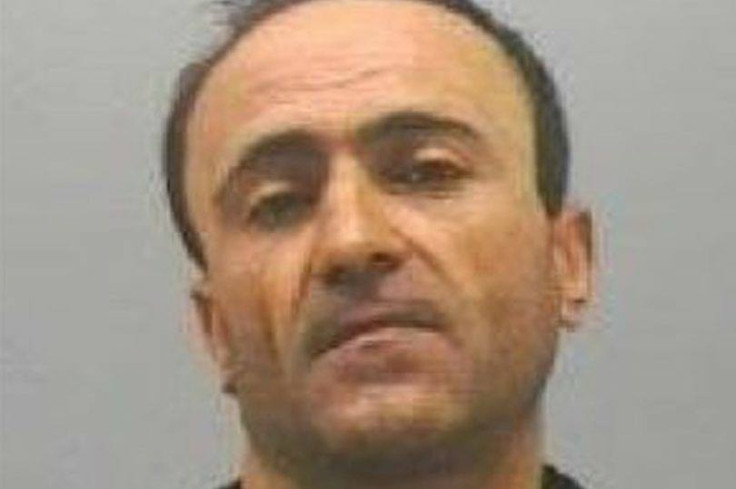 A serial sex offender was arrested after police established his identity from a DNA sample which he left on his victim's face when he bit her. Salah Alizadah assaulted three women in the space of one month, prowling the streets of Gateshead at night, the Newcastle Crown Court heard on 27 September, the Chronicle reported.
The Iranian national, who was in the UK illegally, exposed himself to a 16-year-old girl and groped two other women in December and January. He was hiding behind a tree when the teenager walked past him, late on 29 December. As she passed him, he performed a sex act on himself and called out to her.
Several weeks later, he followed another woman as she walked home, grabbing her bottom and pushing her against a wall.
She tried to fight Alizadah off by scratching him. "In response, he bit her on her face, causing redness and swelling," prosecutor Gavin Doig told the court.
He targeted a third woman at the end of January, grabbing her as she was walked home from the shops. She managed to fight him off and took a picture before he ran away.
The two women described in their statements how the attacks had left them "always feeling unsafe" and severely impacted their lives. "I am always looking over my shoulder in case someone is following me," one of the women said.
The DNA Alizadah left on the second woman's face led to him being charged. Judge Stephen Earl told the court: "In a struggle, one woman scratched his face and he responded by biting her on the face. In some sense, it is fortunate that took place because that bite gave direct evidence of the culpability of this defendant, which fortunately sealed his fate, on the basis of the DNA that was managed to be obtained."
Handing Alizadah a prison sentence of three years and seven months, the judge said he had been taken off the streets "to ensure no further offending against other females walking alone are going to suffer in the same way".
Alizadah pleaded guilty to exposure, two counts of sexual assault and one of possessing a small amount of cannabis. His defence lawyer Geoff Knowles described him as a "family man" who had become "isolated" and "unhappy" after moving to the UK.