Football hooligan high on drugs jailed over Aldershot army barracks stabbing
Aidan Warner pleaded guilty at Winchester Crown Court to one count of wounding with intent after a night on the town with the soldier.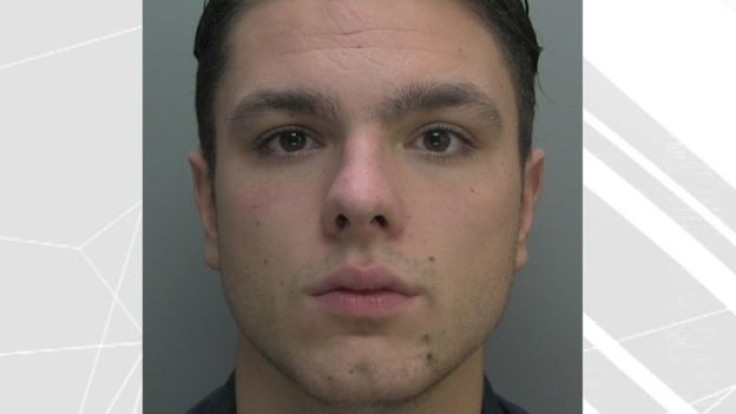 A football hooligan has been jailed for six years for stabbing a soldier while high on drugs and leaving the snapped blade in his neck.
Aidan Warner, 20, had pleaded guilty at Winchester Crown Court to one count of wounding with intent on 27-year-old corporal David Ferguson. Warner, of Aldershot, will serve his sentence at a young offenders' institution.
Simon Edwards, prosecuting, told the court that the defendant, a civilian, had been drinking heavily with a number of service personnel in a pub in Aldershot on 12 November 12, Hampshire, before they returned to Mons Barracks in the garrison town where the attack happened.
He said that "bickering" broke out and, at 6.16am, paramedics and an air ambulance were called to the barracks after Ferguson of the Scots Guards, suffered two "deep penetrating" stab wounds, one above his spine and the other to the right of his neck.
The soldier was flown to St George's Hospital in London, as his injuries were deem life-threatening.
Edwards added that the attack has left Ferguson unable to continue in the army. He said: "Professionally it has clearly dented his self-esteem."
Edwards said Warner had spent £100 on alcohol during the night and had also taken two lines of cocaine prior to the attack.
He added: "It seems to have occurred through a haze of alcohol and drugs as far as the defendant is concerned."
Football banning order
The court heard that Warner ran from the scene but was found outside the gates to the barracks where he told police: "I know I am in the wrong, it all got out of hand, I will do time for this."
David Castle, defending, said Warner and another civilian had been drinking with the victim and other soldiers while watching an England v Scotland football match in a pub.
The defendant and his friend were invited back to the barracks on last November but a disagreement had broken out with some other servicemen questioning their presence in the base, Castle said.
Castle added: "He was absolutely steaming drunk and has no recollection of what happened and neither does the complainant. He is sorry for the impact his actions have had on the soldier."
The court heard that Warner, an Aldershot Town FC fan, is subject to a football banning order, having previously been convicted of two counts of battery and two offences of criminal damage.
Judge Andrew Barnett said the "horrific" attack could have killed the victim, adding: "Part of the blade was left in the neck, such was the viciousness of the attack."
He told Warner: "Mr Ferguson has decided to leave the Army as he has been significantly traumatised by your actions.
"That is a considerable loss to someone who has been in the Army for a considerable period of time. You must bear the responsibility for that as you must be for your actions, drunken and thoughtless as they were."
© Copyright IBTimes 2023. All rights reserved.