Jean-Claude Juncker gets the Chequers treatment as David Cameron pushes EU reform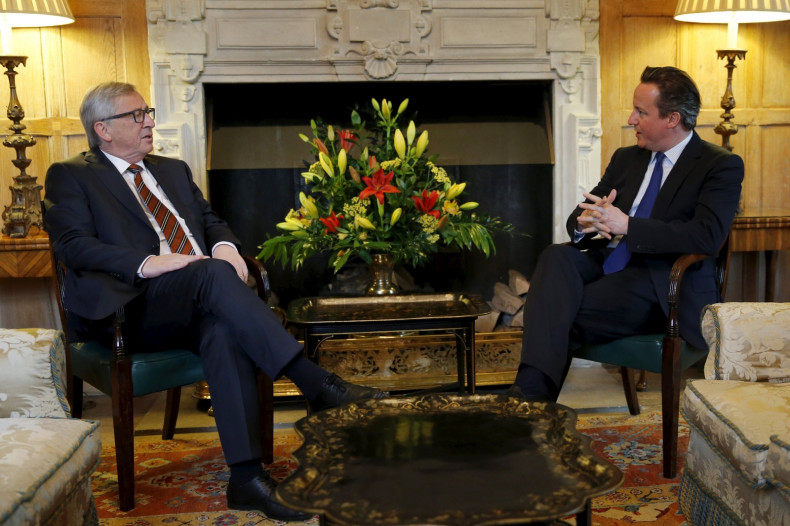 David Cameron attempted to woo a former foe when he treated Jean-Claude Juncker to the full English country house experience on 25 May.
The luxurious evening meeting was held at Chequers, the prime minister's official Buckinghamshire retreat, ahead of a promised referendum on the UK's membership of the EU.
The Conservative leader put his case to the president of the European Commission as he pushes for concessions from Brussels.
"The prime minister underlined that the British people are not happy with the status quo and believe that the EU needs to change in order to better address their concerns," a Downing Street spokesman said.
"Juncker reiterated that he wanted to find a fair deal for the UK and would seek to help. They talked through the issue at some length in the spirit of finding solutions to these problems. They agreed that more discussion would be needed, including with other leaders, on the best way forward."
Cameron also put on a diplomatic food offensive with a three-course meal ending on a Bavarian high note of lime bavarois (a cream dessert).
Cameron and Juncker's rocky past
The prime minister will hope his words and culinary offerings went down well with Juncker as the pair have a rocky history.
Cameron tried and failed to derail Juncker's campaign to become the president of the European Commission in 2014.
The Tory leader claimed the former prime minister of Luxembourg was the "wrong person" to head up the EU's executive body and characterised Juncker as "too federalist".
With Juncker now wined and dined, Cameron plans to visit the leaders of France, Germany, Netherlands, Poland and Denmark in a bid to win support for his reform package.
The British government will publish its EU referendum bill a day after the Queen's Speech on 28 May.
The draft legislation will be the first substantial move from the Conservatives in their aim to meet their major manifesto pledge for the historic vote.
The bill will outline a similar franchise to the general election will be used for the referendum, which will be held by the end of 2017.
The move would mean more than 45 million people will be able to take part in the vote, but EU citizens living in the UK will not have a say.