France: Calais police tackle illegal migrants stowing away on trucks to UK [Photo report]
Tensions are rising in the French port of Calais as an increasing number of migrants try to enter Britain illegally. These photos show French riot police tackling migrants trying to stow away on lorries heading across the channel.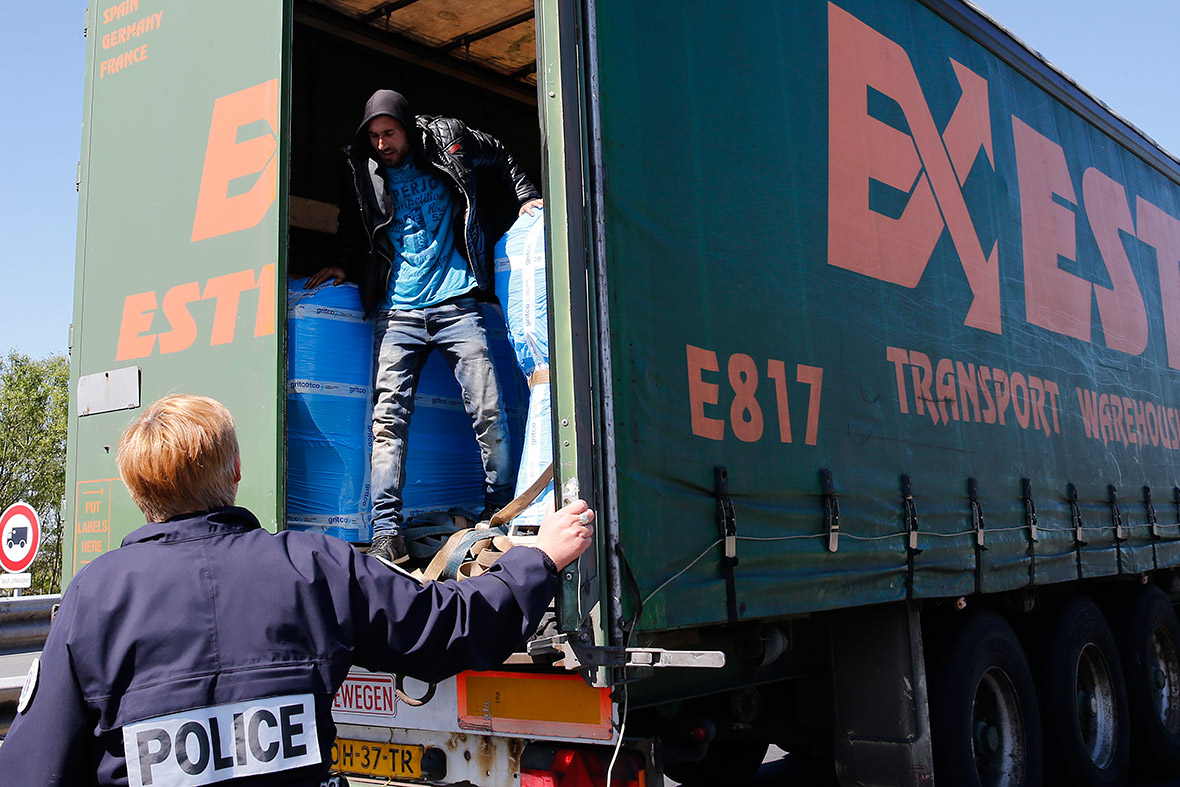 The Daily Mail reports that British lorry drivers are avoiding Calais because they fear "somebody will be killed" by immigrants desperate to get into Britain.
Michael Pearson, a driver for Yorkshire-based haulage company Maru International, said he was "frightened for his life" after seeing migrants use a crowbar to break into the lorry in front of him.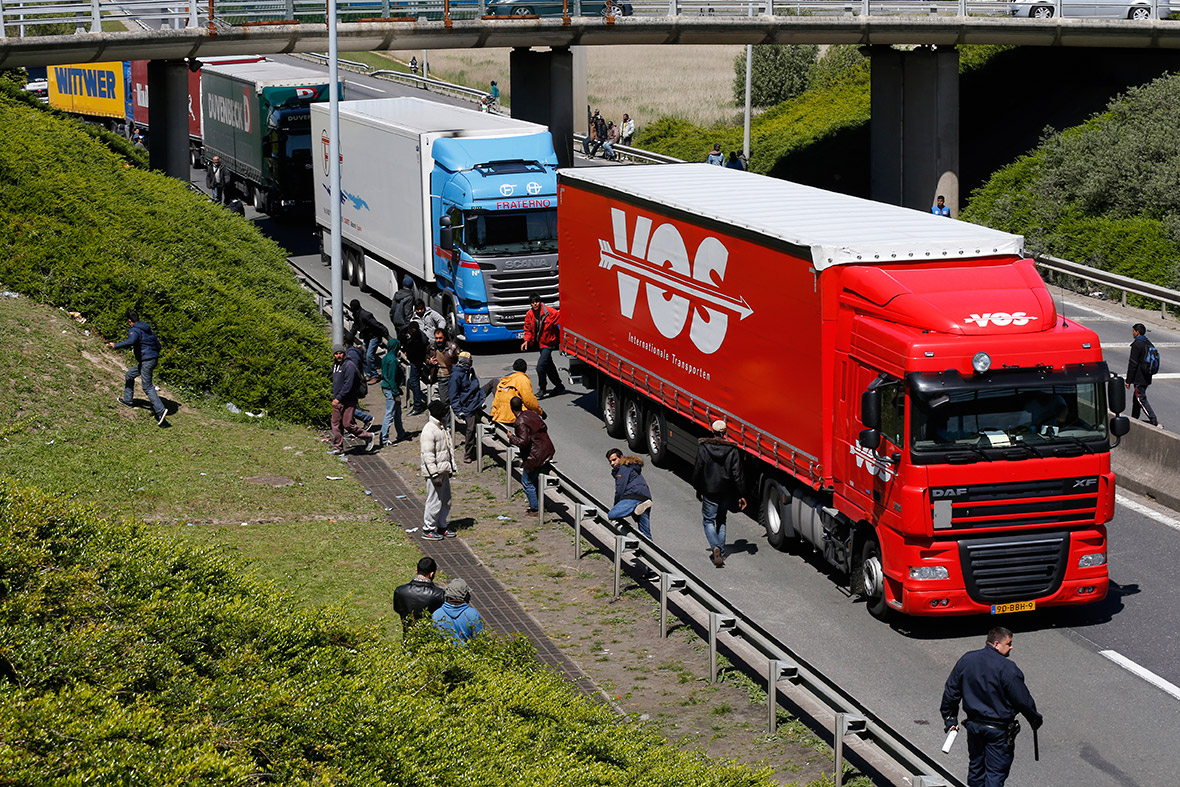 Authorities are constructing a steel fence to secure the ferry port in Calais from illegal immigrants.
Stopped from crossing the English channel, migrants have set up makeshift camps in and around the city that are slowly becoming their permanent homes and French authorities are trying to clear the camps inside the city.
The Calais migrant population has swelled to about 3,000, thanks to wars and security crises in North Africa and the Middle East. Numbers are expected to rise in the coming months, with the milder spring weather easing travel conditions.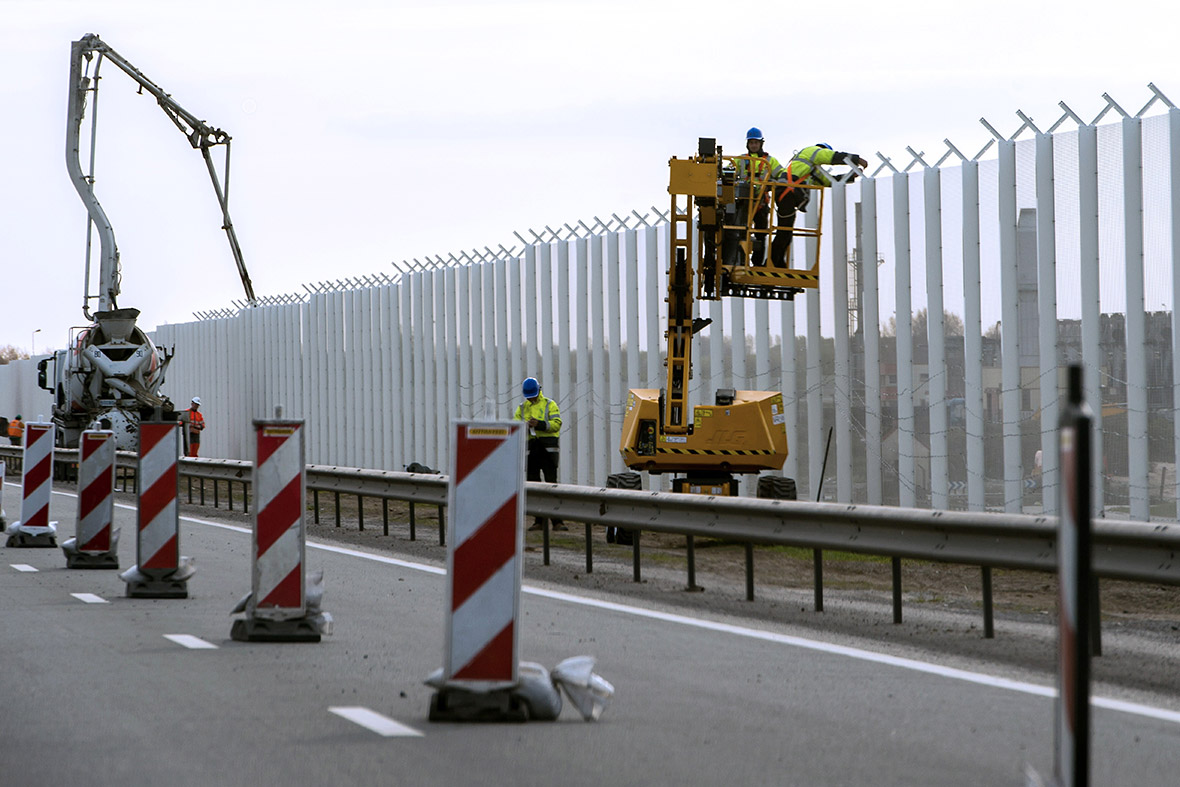 Hundreds of migrants, from Syrians to Eritreans, make their way to Calais after their arduous journey to Europe, hoping to reach Britain, which they see as an El Dorado.
The mayor of Calais said migrants were desperate to get to Britain to take advantage of the benefits system. "They want to go to England because they can expect better conditions on arrival there than anywhere else in Europe or even internationally. There are no ID cards. They can easily find work outside the formal economy, which is not really controlled. They can get social welfare support that doesn't exist in other countries," said Bouchart.
"The UK is not really interested since border controls take place on French soil," she said. "The UK border should be moved from Calais to the English side of the Channel because we're not here to do their jobs."
British Prime Minister David Cameron has told the president of the European Commission that the country needed a new deal on Europe. He said changes to rules on welfare benefits were an absolute requirement in any renegotiation.
He wants to force EU migrants to wait four years before accessing a range of welfare benefits in Britain, and to win the power to deport out of work EU jobseekers after six months.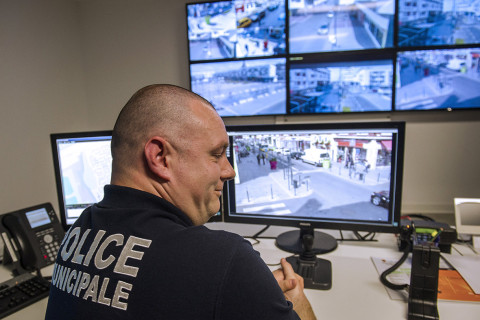 Riot police were called in to break up a fight involving around 200 migrants in Calais. Fourteen people were injured in a mass brawl sparked by arguments between Sudanese and Afghan migrants over a stolen mobile phone.
French police opened an investigation into police actions in Calais, after a video was released online in April that appears to show mistreatment of migrants.
The video, posted online by the humanitarian group Calais Migrant Solidarity, appears to show officers kicking and shoving migrants who had tried to sneak onto lorries headed for Britain.