Jean-Michel Basquiat's Crown Hotel to be Auctioned for £6m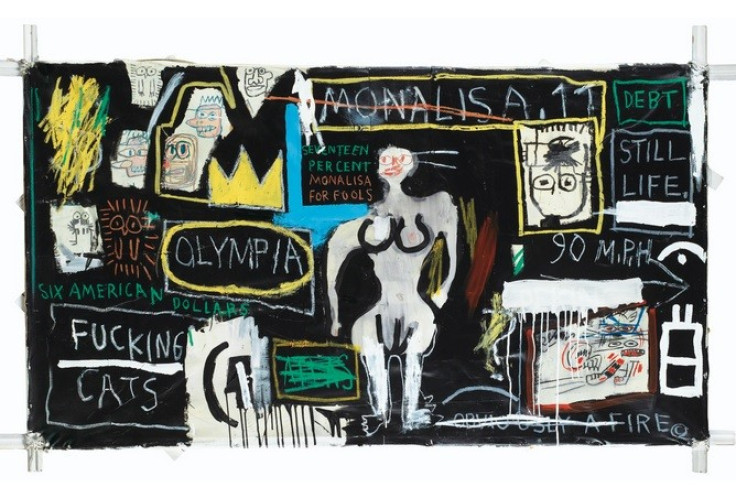 Jean-Michel Basquiat's Crown Hotel (Mona Lisa Black Background) is to lead a Sotheby's contemporary art sale in Paris.
The painting is expected to fetch between €5m and €7m (£4.2m and £6m). It comes from the collection of Comtesse Viviane de Witt, the wife of a descendant of Napoleon's brother, the King of Westphalia.
The Basquiat piece was painted in 1982, when he was just 22, in what was considered a "crucial time" in his development: "It is a powerful yet coherent work of tremendous depth and complexity - the most important Basquiat ever to appear at auction in France," Sotheby's said.
Crown Hotel was first shown by Zurich-based gallery owner Bruno Bischofberger, who established Basquiat's global reputation. It features two icons of Western art - the Mona Lisa and Olympia.
It centres on a female figure surrounded by heads, symbols, text and colour representing conceptual references central to the artist's work.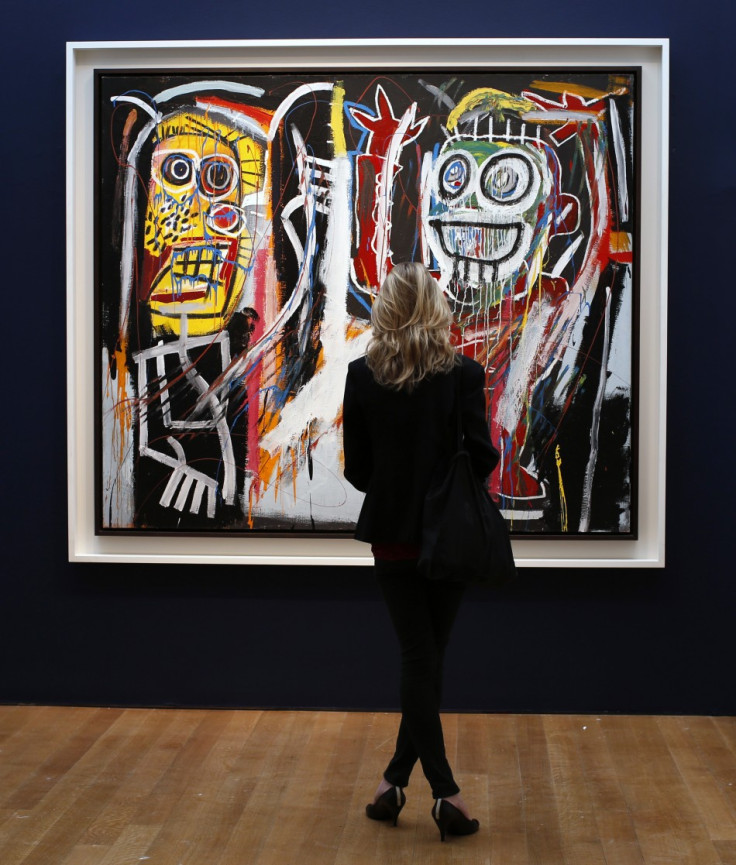 Basquiat became fascinated by the human body at the age of seven after becoming the victim of a serious car crash - his mother gave him a copy of Gray's Anatomy. He also studied Leonardo da Vinci, whose themes are common in Basquiat's paintings from 1982-83.
Also on sale in the Paris auction is Five Women by Willem de Kooning, dating from 1952 and estimated to fetch up to £510,000, and Andy Warhol's Vesuvius, which could sell for around £1,270,000.
Basquiat's paintings regularly sell for huge amounts at auction - in 2012, the Art Newspaper said he was the contemporary artist with the highest sales record for the second year in a row. His sales grossed £68m last year.
His most expensive piece ever to sell at auction was Dustheads, which sold for £32.1m in May.
© Copyright IBTimes 2023. All rights reserved.