Attorney General Jeff Sessions is facing a complaint to Alabama's legal regulator that he lied about his contacts with Russian officials while under oath in the Senate, potentially putting his legal license in the balance.
"False testimony made under oath is one of the most serious ethical offenses a lawyer can make and one any state bar should investigate vigorously," said Faiz Shakir, lead political director of the American Civil Liberties Union (ACLU) in a statement about the complaint Thursday 9 March.
Earlier in the day ACLU attorney Christopher Anders filed the complaint against Sessions with the Alabama State Bar. It focuses on Sessions' testimony during his confirmation hearings in the Senate in January in which he said that he "did not have communications with the Russians" during the 2016 election campaign.
Last week it was revealed, in the New York Times, that Sessions did, in fact, meet with Russia's ambassador to the US Sergey Kislyak twice last year – once at the Republican National Convention in July and in an office meeting on 8 September.
The revelations forced Sessions to recuse himself from an ongoing investigation in the Department of Justice into ties between Russian officials and intelligence agents and US President Donald Trump's 2016 election campaign. The investigation is being done in collaboration with the FBI, CIA, and other government agencies and departments. Sessions advised the Trump campaign on policy and often appeared on television to speak on Trump's behalf.
"If a complaint is filed with the Alabama legal disciplinary agency, it is likely that Attorney General Sessions would be subject to, at minimum, a public reprimand and possibly suspension of his license to practice law," according to Victoria V Vuletich, professor at Western Michigan University's Cooley Law School and former staff counsel to the State Bar of Michigan Client Protection and Unauthorized Practice of Law programs.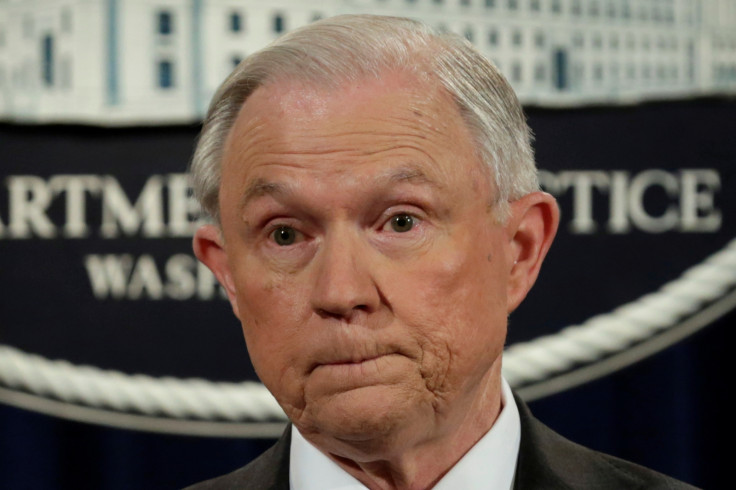 "As a licensed attorney, Attorney General Sessions must adhere to Alabama Rule of Professional Conduct 8.4(c), which states that it is professional misconduct for an attorney to engage in conduct involving dishonesty, fraud, deceit or misrepresentation," Vuletich said in a statement to a legal blog on Tuesday 7 March.
On 5 March, Sessions attempted to tamp down the controversy about his testimony in a letter to the Department of Justice. Sessions wrote that his answer to questions put to him by Sen. Al Franken (D-MN) were "correct," because he "did not mention communications (he) had had with the Russian ambassador over the years because the question did not ask about them."
In the past, however, the Alabama State Bar has been reluctant to punish lawyers who give false testimony. The ACLU's complaint urges the Alabama State Bar to investigate and determine whether Sessions violated the state's rules of professional conduct.