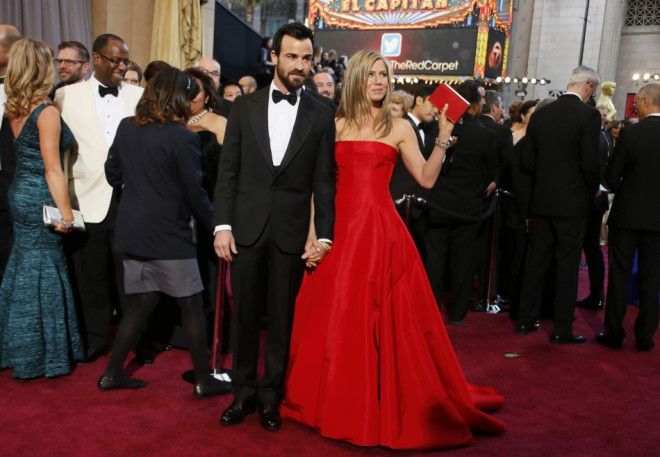 Jennifer Aniston may elope with fiancé Justin Theroux.
The couple, who were engaged two years ago, have been the focus of ongoing speculation in relation to their wedding.
Us Weekly claims that the couple, who met in 2011 on the set of Wanderlust, are planning to marry in a quiet ceremony devoid of the usual hoopla of a celebrity wedding.
A source told the publication "'Jen and Justin might be eloping! She would love for the big day to be this spring. Jen would fly people out, someplace warm. Cabo San Lucas, Mexico, is a possibility. She loves it there."
It would be the first wedding for 42-year-old Theroux and the second for 45-year-old Aniston, who was earlier married to actor Brad Pitt in a lavish $1 million ceremony in 2000.
"She already had the big fairytale wedding," a friend of the star said adding that she was ready for something 'not too stuffy, something casual."
While there was speculation that the wedding had been called off after the couple hadn't been seen together for months, the Friends star told Marie Claire that she had been giving the wedding some thought.
"We already feel married," she said, adding "For my wedding, I wouldn't do an up do, but I think a veil is always pretty."
Her Friends co-star Courtney Cox and actor Jason Bateman are expected to be among the guests.