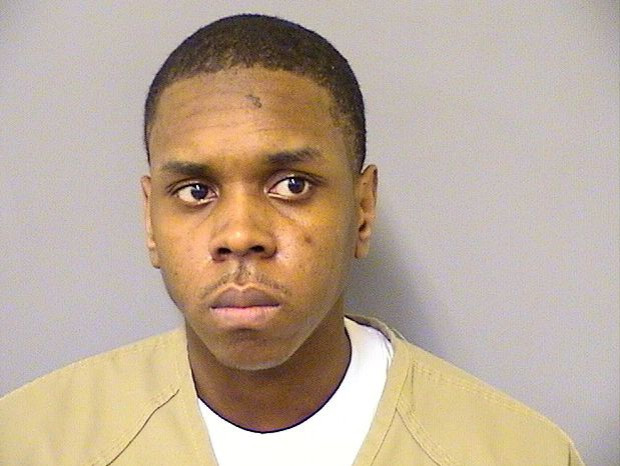 Oscar-winning singer and actress Jennifer Hudson appeared in a Chicago court to testify in the murder trial of her family on Monday.
The singer was the first witness in the trial of her sister Julia's estranged husband who has been charged with first degree murder of her family including mother Darnell Donerson, Jason Hudson and her seven-year-old nephew, reported ABC News.
Hudson reportedly wept as she explained how her family did not want her sister Julia to marry the accused William Balfour.
"None of us wanted her to marry him. We did not like how he treated her... I tried to keep my distance from William," ABC News quoted Hudson as saying.
On 24 October 2008, Darnell Donerson and Jason Hudson were found shot dead in their home in Englewood, Chicago. A few days later Hudson's nephew, Julian King, who was missing was also found dead with multiple gunshot wounds. William Balfour was taken into police custody after the killings.
Later in the day, Julia testified in the court that she knew Balfour was a drug bug and fell for him despite opposition from her family.
"I eventually fell for him, after him being so persistent," she said about the relationship in the court.
Julia married Balfour in 2006 but their relationship turned sour in 2007 after she learnt that he was having affairs with three other women. Balfour moved out of the house in early 2008 but had threatened to kill Julia and her family on numerous occasions.
He was reportedly enraged when he learnt that Julia was dating another man. On the day of the murder, Julia left the house noticing that Balfour was loitering around the house only to find out later that her mother and brother had been shot dead and her son missing.
Julia called her sister Jennifer who was in Florida and informed her about the deaths. "My sister called my fiancé's phone. I remember it like yesterday, obviously. And he couldn't understand what she was saying because she was so hysterical, and I grabbed the phone from him, and that's when she told me," People quoted Hudson as saying.
Balfour has pleaded not guilty to the murders. Hudson's fiancé David Otunga was also present in the court to offer support to the family.