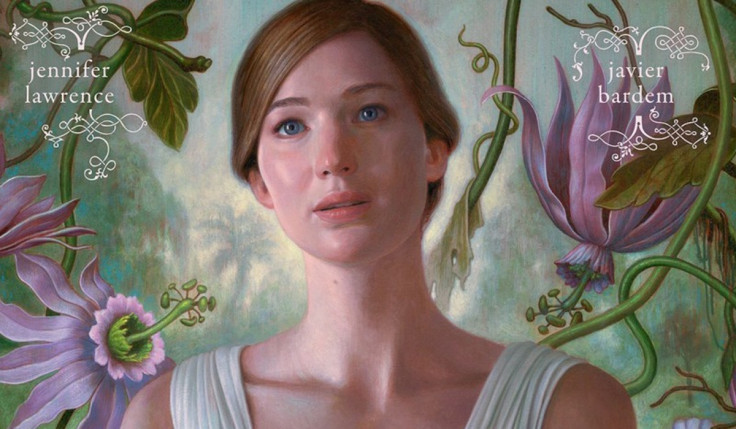 Out today (15 September) Jennifer Lawrence's new movie Mother has been hailed by critics, with one reviewer describing the Darren Aronofsky thriller as "a shocking, symphonically berserk feast of filth".
This gruesome, arty tale, brimming with metaphors for climate change and modern society, doesn't sound like a film to treat your mum to. Lawrence agrees, telling Whinm: "I called my family and said, 'You guys shouldn't come to New York [to see the film], you're not going to like it.'"
Mother is the latest work from Aronofsky to delve into the darkness of human nature, following a storied career that has included Pi, Requiem for a Dream and Oscar-winner Black Swan.
"It's this movie that when it's finished, it's like you've been assaulted," the 27-year-old actor said.
"The second time I watched it, I was like, 'We went too far, we can't do this. We have to take back this movie, this is too much'," she added, saying she was "consumed with feelings" after seeing the film.
"The themes of the movie are what drew me to it, also I've always wants to work with Darren," the Hunger Games star said of the writer and director, who she is currently dating.
"Her [Lawrence's character] being so completely different to me ended up being really terrifying. I just didn't know if I would be able to do that, if I would just look like I was miscast, if it was just going to be awkward and then I was insecure during the whole shoot of just like, 'What is this looking like? Is this working?'"
"This is the most that's ever been demanded from me and also the most I've ever taken out of myself. And I ended up growing and learning so much from that and I love that, I love if I can find something that really just scares the hell out of me."
Lawrence stars in the film as Her/Mother, opposite Javier Bardem as Him. The pair play a couple whose tranquil existence is disturbed by the arrival of guests played by Ed Harris and Michelle Pfeiffer.
Earlier this month Lawrence, who has been vocal about the issue of equal pay in Hollywood, was asked about her and Bardem's pay for Mother. She admitted to not know her co-star's pay, but did confirm she "fought" for the pay she felt she deserved.
Mother is out now.