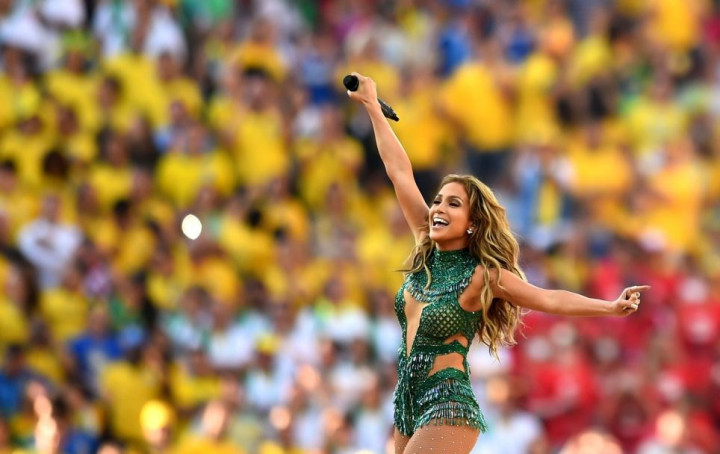 It had been billed as the highlight of the World Cup Opening ceremony, but when Jennifer Lopez and Pitbull took to the stage at Corinthians Arena in Sao Paulo many viewers were less than impressed.
Due to poor sound quality, the duo's official Fifa track We Are One (Ole Ola) failed to bring the X Factor to the tournament.
Angry viewers watching from home soon took to social media to vent their frustration that they could barely hear the singer and rapper because they sounded so faint.
Even the 44-year-old's sparkling green leotard dress and energetic dance moves could not distract from the collision mishap.
"I have been to school plays more professional than this," one person said.
ITV, the official UK broadcasters of the show, have since apologised for the fiasco, insisting that they had no control over the host's sound feed.
"The sound problem that regrettably caused some disruption to viewers was caused by a technical issue with the host broadcaster, which provides the coverage of all the action at this year's World Cup," a spokesperson said.
But one person unfazed by the criticism was Lopez, who celebrated her performance with fans on Instragram.
Sharing a snap of herself in her stage outfit she wrote: "Abrigado Brasil!!! Thank you Brazil for having me! I love you! TE AMO BRASIL! #worldcup2014 #weareone"