It's time to dig out your flared trousers and start growing back that moustache, because icon of the 60s and 70s, the Jensen Interceptor, is set to make a comeback, and it'll be built in Britain.
To be constructed in the former Jaguar plant at Browns Lane in Coventry, the new Jensen will be made from lightweight aluminium and the handcrafted body remains faithful to the original, with its long bonnet, fastback rear and seating for four.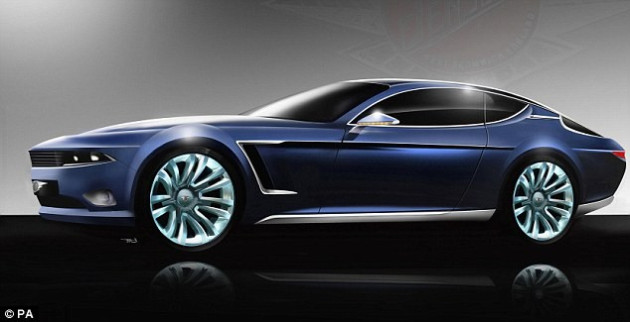 The car made famous in TV series "The Sweeney" and "The Professionals" will be bringing the 60s back to UK streets in 2014, thanks to Healey Sports Cars of Switzerland, which owns the rights to the Jensen name.
Healey Sports Cars will be commissioning CPP Global Holdings to produce the car, and with the Bowler Wildcat and Spyker's road and race cars on their CV, they should be up to the job of producing something rather special.
Founder and co-owner of CPP, Brendan O'Tool, said: "I started my career by restoring bodies and components for classic British sports cars, so for CPP to take the lead role in reviving this iconic brand is very exciting for the business, and for me personally.
"The Jensen design team has respected and honoured the great heritage and attributes of the original Interceptor, while injecting a contemporary edge and advanced technologies that will ensure it appeals to the passionate, discerning motoring enthusiast of today."
Little is known about the performance of the new Interceptor, but if the original - which used huge 6.2- and 7.2-litre Chrysler engines - is anything to go by then the new model will hopefully have a similar power plant, producing in the region of 500 horsepower.
The new Interceptor will be unveiled to the public in late 2012, possibly at the Los Angeles Auto Show, which takes place annually in late November/early December, and the first customer cars are expected to be delivered in 2014. Production numbers and prices have yet to be confirmed.
Reviving motoring icons has become something of a craze in recent years, with Ford producing the GT as a modern-day GT40 in 2005, Lamborghini building a concept based on the 1960s Miura in 2006, and a one-off new Lancia Stratos was built by Pininfarina in 2010.