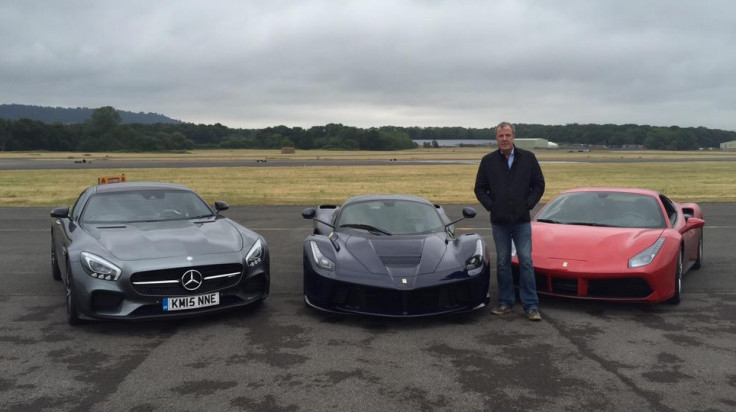 Ex-Top Gear host Jeremy Clarkson looks set to become Britain's highest paid TV host, earning £10m a year for his Amazon car show. That would be a tenfold increase on his salary with his former employer, the BBC, which dismissed the controversial star for punching one of the programme's producers.
"Jeremy would be looking at £9.6m a series with the other two [Hammond and May] not far behind," a source told the The Mirror. The star will pocket about £30m over the three years. "Clarkson may have lamped someone over a hot dinner, but he'll be raking it in."
Amazon is spending a reported £160m on 36 episodes over three years. That equates to a £4.5m budget per show compared to Top Gear's £1m per episode, including presenter costs.
Earlier this month, Amazon founder Jeff Bezos admitted that it was "very, very, very expensive" to bring the trio on board. Co-hosts James May and Richard Hammond, and producer Andy Wilman, will be paid £7.2m a year. May and Hammond had refused BBC requests to remain with the broadcaster after Clarkson left.
Despite the sky-high budget, one executive said that the money would not guarantee the many successes of Top Gear. "People are wondering if the programme will lose its charm," the source told The Mirror. "Having the three of them careering around in souped-up bangers was at the heart of what they did – giving them too much money could ruin all that."
The former Top Gear team were convinced to sign the deal with Amazon after they were assured that they would be left alone to make the show. The new motoring programme will be available to Amazon Prime subscribers, who pay £79 a year for the service.