Jeremy Corbyn is to take a page from Donald Trump's playbook by embracing negative press and going on the offensive against traditional media outlets, according to a source close to the Labour leader.
Corbyn is said to have personally approved plans for a radical overhaul of his press strategy in 2017, in the face of further slumps in ratings polls. The new direction of travel – which will see Corbyn confronting UK media head-on – has been inspired by events across the Atlantic, the insider said.
"We're going to use the levity of the media against them. We have been in a constant defensive mode and that just hasn't worked," the anonymous source told Politico.
The plan was devised by Corbyn's team towards the end of 2016 and he is said to be "fully signed up". It is part of a wider public relations strategy that will see him rebranded as a populist outsider like Trump or Bernie Sanders. He will also adopt Trump's radical approach to negative news stories by not shying away criticism or controversy.
"We have watched what happened over there [the USA]. People talking about you for what some people think are the wrong reasons is better than not being talked about at all," the official said.
"The conventional approach is to rebut a story but not say too much so that it doesn't become a two-day story," the official added. "That conventional approach has not worked. He's an unconventional leader so we can't have a conventional media approach."
The team are also said to have learned from a press conference in December 2016 when campaigner Peter Tatchell invaded the stage to protest about Russian involvement in the Syrian civil war. The event garnered much more public attention than any other recent speeches.
"People now keep saying 'where's Jeremy?' We can do a clip [on television] but what's the point? No one pays attention," the Labour official said.
Corbyn will also reportedly be given free rein to go "off message" rather than having his public performances tightly choreographed. It is hoped that he can this way reach out to a politically apathetic public who distrust politicians and the media.
"What we have been doing has not worked, we know that," the senior source said. "There is no bunker mentality. We have got to change tack."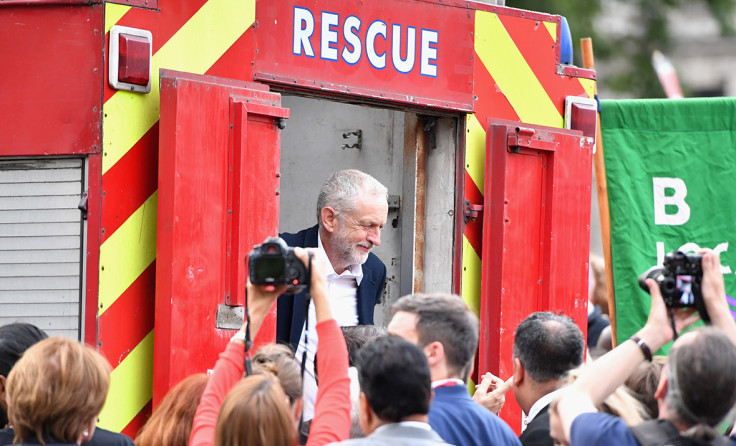 A spokesman for Corbyn said: "Rebuilding Labour support after its fragmentation at the 2015 election was always going to be a challenge. But Labour under Jeremy Corbyn will be taking its case to every part of Britain in the coming months with a radical policy platform, offering the only genuinely alternative to a failed parliamentary political establishment and the fake anti-elitists of the hard right".
A recent YouGov poll found that only 14% of people thought that Jeremy Corbyn would make a better prime minister than Theresa May.