Jeremy Corbyn challenged on Hezbollah 'friends' comment by Labour Friends of Israel chief Joan Ryan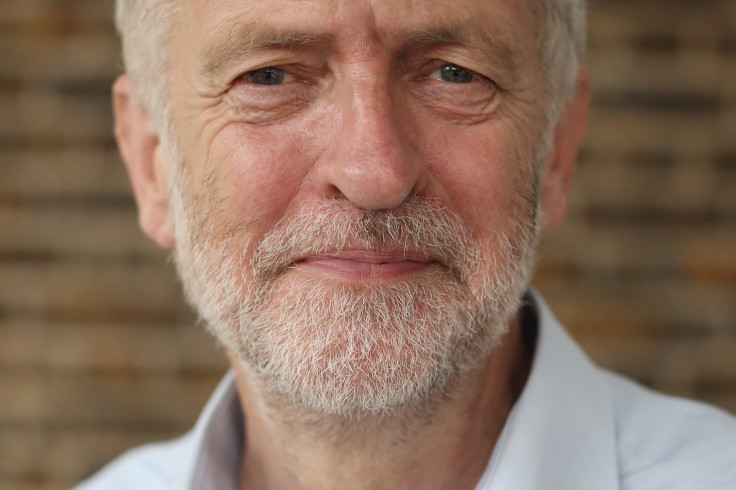 A Jeremy Corbyn victory in the Labour leadership election looks even more likely after an independent poll estimated the left-winger had a staggering 32 point lead over his nearest rival on first preference votes. The YouGov study of more than 1,400 eligible voters in the forthcoming election, put Corbyn on 53%, with former favourite Andy Burnham on 21%, Yvette Cooper on 18%, and Liz Kendall on just 8%.
The poll came just hours after the head of the Labour Friends of Israel group acknowledged "deep concerns" about Corbyn's leadership bid. Joan Ryan, the Enfield North MP who assumed the role this week, told The Jewish Chronicle: "We hope that Labour party members and supporters will consider when they vote which candidate is best placed to ensure that the next Labour government can play a constructive and engaged role in the crucial search for a two-state solution.
"We recognise the deep concerns which exist about positions taken, and statements made, by Corbyn in the past and recognise the serious questions which arise from these." Ryan is supporting Liz Kendall in the leadership race.
The comments come after Corbyn, a veteran parliamentarian, was challenged for describing terror group Hezbollah and Hamas, the Palestinian group which has called for the total annihilation of Israel, his "friends". The 66-year-old had a fiery exchange on Channel 4 News on 13 July in defence of the terminology.
"I spoke at a meeting about the Middle East crisis in parliament and there were people there from Hezbollah and I said I welcomed our friends from Hezbollah to have a discussion and a debate, and I said I wanted Hamas to be part of that debate. I have met Hamas in Lebanon and I've met Hezbollah in this country and Lebanon," said Corbyn.
"The wider question is Hamas and Hezbollah are part of a wider peace process. Even the former head of Mossad says that there has to be talks involving Hamas. I've also had discussions with people from the right in Israeli politics who have the same view possibly that the state of Israel should extend from the river to the sea, as it is claimed people from the Palestinian side do."
But James Bloodworth, the editor-in-chief of Left Foot Forward and a columnist for IBTimes UK, is unconvinced by Corby's explanation. "I don't think he's given a satisfactory explanation for why he called Hamas and Hezbollah 'friends'. For example, he said that we should talk. But you want talk to them without referring to them as your 'friends' - and why do we need to talk to Hezbollah? It's basically a militia of the Iranian government, it's nothing to do with the peace process in Israel and Palestine. I fail to see why we need to talk to basically a terrorist group."
Corbyn has raised eyebrows elsewhere as well. The 66-year-old recently appeared on a radio programme where he failed to condemn IRA violence during the Troubles in Northern Ireland. He was asked repeatedly by BBC Radio 5 Live's Stephen Nolan if he condemned the terrorist organisation's bombing campaigns and shootings.
Corbyn, a supporter of a united Ireland who recently posed for a photo with Sinn Fein top brass Gerry Adams and Martin McGuinness in Westminster, only went as far to say: "I condemn all bombing, it is not a good idea, and it is terrible what happened".
© Copyright IBTimes 2023. All rights reserved.