With just over a month to go before Ed Miliband's successor is announced, the Labour leadership candidates are struggling to put across their pledges in the face of left-wing frontrunner Jeremy Corbyn's radical policies.
At the end of July, the 66-year old contender released a women's manifesto outlining proposals to tackle gender inequality, including plans for a 50/50 shadow cabinet and an end to the welfare cuts undermining women's services – such as refuges for victims of domestic violence and rape. So where do the other Labour hopefuls stand on key issues concerning women?
Jeremy Corbyn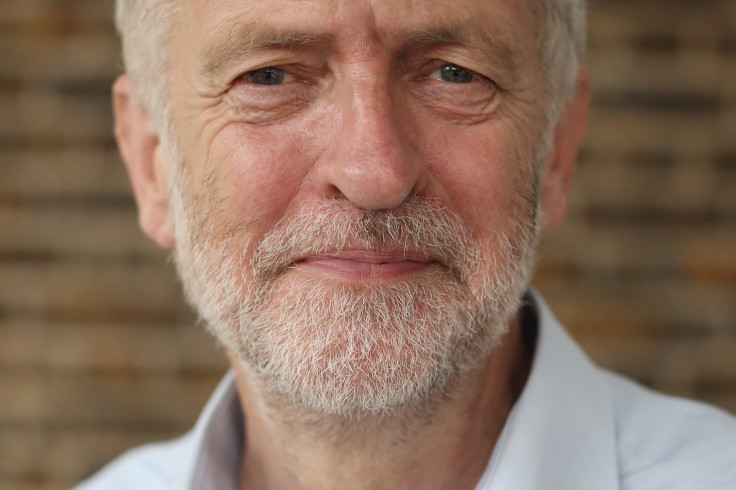 Corbyn's campaign is soaring, having hit a nerve with Labour's grassroots supporters with his firm anti-austerity stance compared with the "austerity-lite" agendas of Yvette Cooper, Liz Kendall and Andy Burnham.
Welfare: In his Working With Women document, he pledged to end cuts to public services and welfare, including to services aimed at women and girls who have experienced domestic or sexual violence. Corbyn was the only Labour hopeful to vote against the welfare bill on the basis it would increase child poverty.
Childcare: The Islington North MP wants to work towards universal free childcare and expand opportunities to all children through a National Education Service.
Political representation: He pledged to commit to a 50% female shadow cabinet and work towards an equal number of female and male MPs if elected Labour leader.
Violence against women: Corbyn backs Personal, Social, Health and Economic (PSHE) education in schools that includes age-appropriate sex and relationships education to help end sexism and tackle violence against women and girls. He has pledged to promote legislation on sexual assault and protection from harassment and ensuring laws are implemented, while working to address under-reporting of crimes such as domestic violence and sexual assault.
Workplace: Corbyn has laid out plans to tackle sexism in the workplace, stating companies should publish mandatory equal pay audits as an essential step towards equal pay for equal work. He also wants to abolish fees at employment tribunals and challenge outdated gender stereotypes by investing more in skills training and apprenticeships.
Yvette Cooper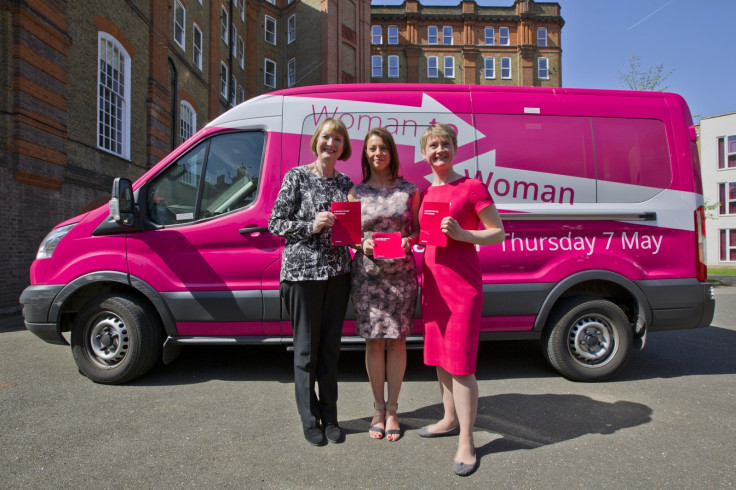 In her pitch to become Labour's first female leader, Cooper said her party only had a chance of being elected if it revolutionises the way Britain supports families. She has backed various campaigns that benefit women, from "buffer zones" around abortion clinics to compulsory sex and relationships education. Cooper is favoured more by women in polls so far.
Welfare: Like Corbyn, Cooper has acknowledged the austerity measures and welfare cuts imposed have had a detrimental effect on women. She said the chancellor was guilty of a "shameful betrayal of parents" after imposing cuts of £4.5bn to tax credits in the budget, which will hit women twice as hard as men. Despite this, she abstained from the final welfare vote. She has also said the benefits caps are right in theory, but there are problems with the reduction from £26,000 to £23,000.
The shadow home secretary commissioned research by the House of Commons, which showed women would be hit twice as hard by men by measures announced in the budget. It found the budget would take £9.6bn net a year from families in direct taxes and welfare changes – of which £7bn would come from women.
Childcare: Cooper has said Labour must offer families who struggle to juggle work and childcare with a free, Scandinavian-style system of universal childcare. She called for her party to embrace an offer of 30 hours' free childcare for all children over the age of two until they go to school.
She also said there should be a new system of tax credits to cover the period after a mother finishes maternity leave, which would allow her to choose whether to go back to work part time or spend more time with her baby.
Political representation: Cooper has been accused of running a bland campaign to appeal to all, but said in a Guardian interview that equality was her focus – urging for her party to elect a female leader. She also hit back alongside Kendall against Lord Falconer's comments, who claimed the two women in the Labour leadership race were not up to the job.
Violence against women: After the rise in protests outside abortion clinics, Cooper backed the campaign to implement "buffer zones" around medical centres to protect women from harassment and abuse, saying it is crucial for women to attend healthcare appointments without being abused or filmed. She also asked all parties to back compulsory sex and relationships education in all schools to teach young boys and girls about acceptable and healthy relationships.
Workplace: Cooper has called for the UK to base its equality laws on those in place in Australia, to introduce four separate commissioners to focus on specific issues and ensure they report directly to parliament. It would include an equality commission to end "female-centric" jobs and encourage more women to go into technology and engineering.
Liz Kendall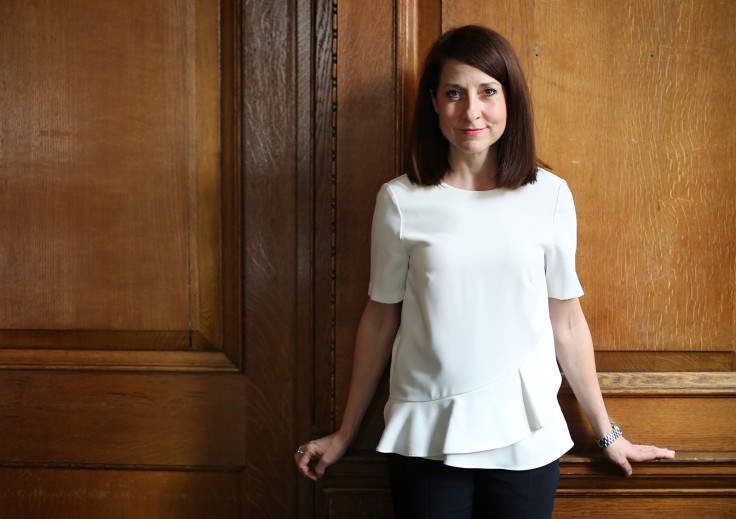 The most "Blairite" candidate of the four, Kendall leans to the right in terms of her views on austerity and welfare. She is outspoken about the gender pay gap and recently criticised the government's record on women in the workplace – pointing out nearly 300,000 more women than men are out of work.
Welfare: Kendall has suggested tax credits could be cut if a "real" living wage was offered – but acknowledged the chancellor's national living wage would be £1,000 a year less than a real living wage. She abstained on the welfare vote and was the first leadership candidate to support the £23,000 benefit cap in principal but raised concerns over the problems it would cause in urban areas as a result of high rental prices.
She defended acting Labour leader Harriet Harman after she said she would not oppose some government welfare cuts, including the cap on household benefit income.
Childcare: Kendall was formerly the director of Maternity Alliance and campaigned to improve maternity and paternity pay and leave, to give parents greater access to more flexible working. She also supports better health services and childcare for new parents and their babies. But in July, she warned parents would have to make "difficult decisions" on how many children they could afford in response to child tax credit cuts.
Pro-choice, Kendall opposed an amendment tabled by Fiona Bruce that would have amended the Abortion Act 1967 on the basis it would have put the phrase "unborn child" into legislation on the issue. Had the amendment gone through, it may well have paved the way for further changes to UK abortion laws.
Political representation: Although Kendall has not been particularly outspoken about women in politics, she reacted furiously to the negative comments from Lord Falconer – a prominent support of her rival Burnham – against herself and Cooper. An advocate for greater female political representation, Kendall responded saying the words had sexist undertones and said female politicians were needed to deliver policies such as the first national childcare strategy.
Violence against women: The Leicester West MP supports Labour's campaign for sex and relationships education in the National Curriculum. She has also vowed to end the exploitation of care workers by paying them a living wage – a significant move considering the majority of carers are women.
Workplace: In 2014, Kendall voted in favour of the Equal Pay (Transparency) Bill, which required companies with more than 250 employees to publish information showing any differences between male and female pay. She also recently criticised the government's record on women in the workplace.
Andy Burnham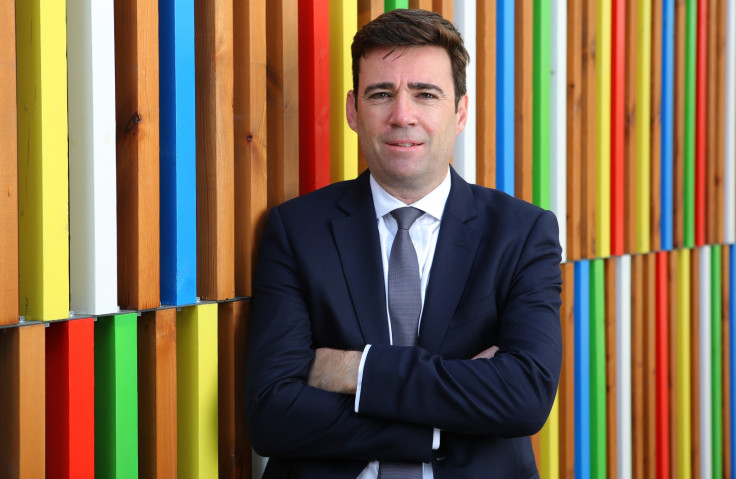 The shadow health secretary has taken the same stance as Kendall and Cooper on the welfare bill – he voted for a motion put forward by Harman supporting some of the provisions in the Tory welfare cuts package.
Welfare: Despite previously describing the welfare bill as "unsupportable", Burnham abstained from the welfare vote, stating collective responsibility was important.
Childcare: He supports Labour's pledge to give 25 hours per week of free childcare to parents with three and four-year-olds. In 2011, Burnham voted to introduce a childcare element to Universal Credit.
Political representation: Burnham supports the use of all-female shortlists for parliamentary candidate selection. The shadow health secretary has said half his shadow cabinet would be female and his second-in-command – shadow chancellor – would be a woman.
He said: "My top team will be 50% women and I will make sure that women hold the most senior jobs, too. I will get to work straight away by appointing a woman as shadow first secretary of state to create a balanced Labour top team taking on the Tories at PMQs."
Burnham also said he wanted to improve black, Asian and ethnic minority representation too, saying: "When over 50% of people living in a constituency are from a BAME background, 50% of the shortlist should be from a BAME background too."
Violence against women: In June, Burnham said Wales was setting the agenda for targeting violence against women and England needs to follow its lead. He applauded the National Assembly's landmark legislation, which requires ministers, councils and health boards to publish strategies aimed at ending domestic abuse and other forms of violence.
Workplace: Writing in a blog for the Fawcett Society, Burnham said he wanted to "fight for a better deal for women in work" by tackling the underlying structural causes of the gender pay gap and addressing low pay.