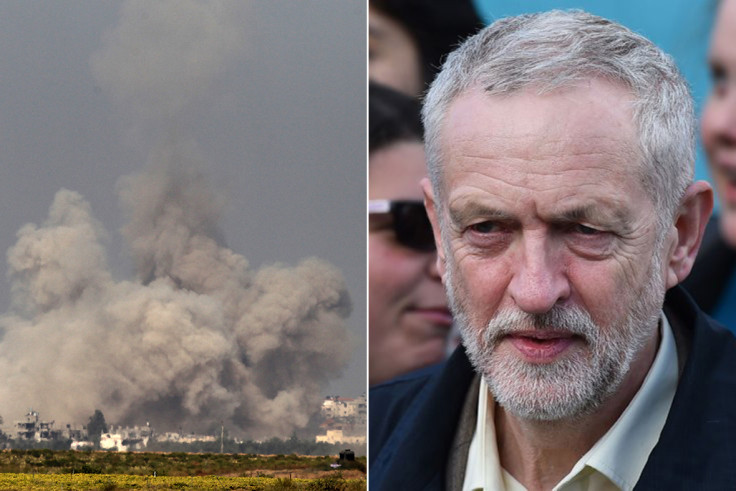 Labour leader Jeremy Corbyn's stance on Israel has come under scrutiny once again after newly released letters from the left-winger revealed that he apparently called for the UK government to impose sanctions on Israel and branded some of the country's politicians as "criminals".
The documents, obtained by the Jewish News after a Freedom of Information request, include Corbyn's 2013 plea to then Conservative Foreign Secretary William Hague to "at the very least...stop allowing Israel's criminal politicians to come to our country freely".
In another letter, sent to the top Tory in 2012, the Islington North MP urges the government to "penalise" Israel. "Israel's current actions and victimisation of the people of East Jerusalem is an abomination that is totally illegal," Corbyn wrote.
"Surely the only logical way forward here is to penalise Israel via the most obvious method... There is clearly no time to lose to take action via the EU-Israel Association Trade Agreement."
The release of the correspondence comes after Labour's anti-Semitism scandal, which saw Ken Livingstone suspended from the party for claiming Adolf Hitler was a Zionist, and a row over Corbyn's decision to describe Hamas and Hezbollah as "friends".
David Cameron attacked the opposition leader over the remarks during a May session of Prime Minister's Questions (PMQs). "Anyone who commits racist acts or is anti-Semitic is not a friend of mine. I am very clear about that," Corbyn replied.
Labour had not responded to a request for comment at the time of publication, but a spokesman for Corbyn had previously defended him as a "longstanding supporter of Palestinian rights and the pursuit of peace and justice in the Middle East through dialogue and negotiation".