To cap a tough first week as Labour Party leader, Jeremy Corbyn has been forced to deny claims he didn't speak at a conference organised by pressure group Stop the War Coalition (SWC) because it published a controversial poem about The Queen. The group reprinted part of 'Royal Babylon: The Criminal Record of the British Monarchy' by Heathcote Williams on its website on Saturday (19 September) – the same day Corbyn was due to deliver his final speech as chairman.
Corbyn was one of the founders behind SWC, which was set up by a number of far-left organisations and individuals shortly after the al-Qaeda attacks on America and then-President Bush's announcement of a "War on Terror". Corbyn has spoken at numerous rallies, but says he decided to stand down when elected Labour leader.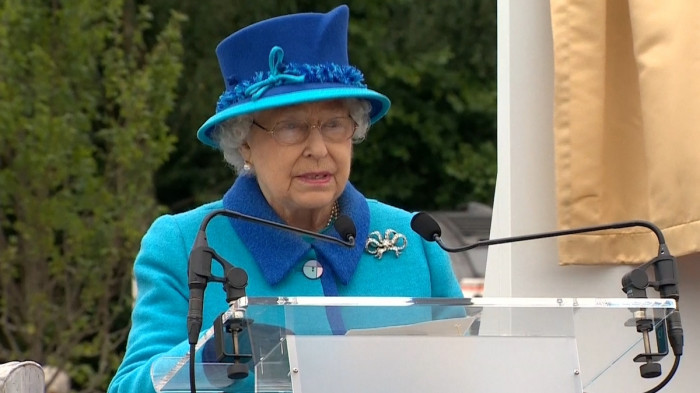 Corbyn has been due to give his final speech at the conference on Saturday but withdrew unexpectedly shortly beforehand. His spokesman told Sky News this had nothing to do with the group publishing the anti-monarchy poem on the day of the conference.
"It was always agreed that if Jeremy was selected he would step down in a number of roles, one of which was chairman of the Stop The War Coalition," said Corbyn's spokesman. "This is due to the number of engagements and commitments that come with being the leader of the Opposition."
However, senior Labour figures have criticised the poem and urged Corbyn to distance himself from the group. "This slur on the Queen will be highly offensive to members of our Armed Forces and many ordinary Labour voters," said shadow defence minister Kevan Jones. "I am sure these are not the views of Jeremy Corbyn, but it is time he distanced himself from some of the more extreme elements of the anti-war coalition."