Pro-Jeremy Corbyn pressure group Momentum has seen its membership near 20,000 after the re-election of the Labour leader, the organisation told IBTimes UK.
James Schneider, Momentum's national organiser, said 1,200 extra members have signed up to the group since Channel 4's Dispatches investigation into the group, which aired on 19 September.
The surge means Momentum now has more than 19,000 members, compared with Labour's membership of more than 500,000 people.
The network of activists was formed off the back of Corbyn's first leadership campaign and is known for its large rallies and social media campaigns, with more than 47,000 followers on Twitter and over 77,000 likes on Facebook.
But Momentum has faced criticism from anti-Corbyn activists for "being a party within a party", which is attempting to deselect Labour MPs critical of the leader.
Former leadership challenger Owen Smith even compared the group to a parasite by using Labour as a "host body".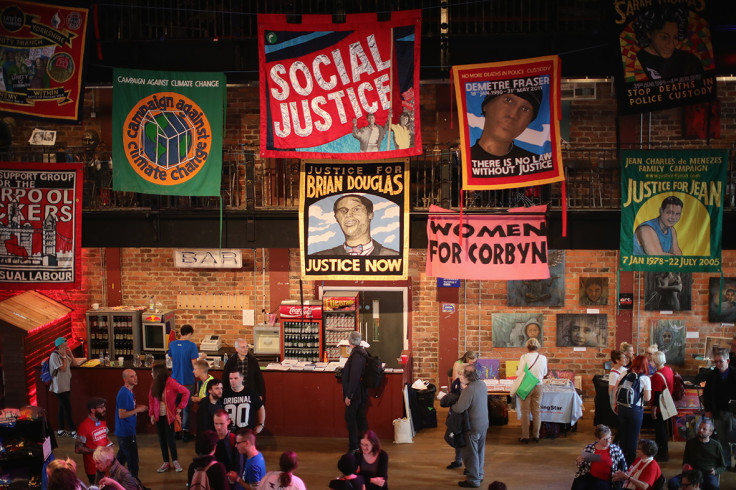 Jon Lansman, a former aide to Tony Benn who co-founded Momentum and now serves as its chairman, is reportedly a supporter of mandatory reselection of Labour MPs.
Momentum, however, have continually denied campaigning for deselections. "Momentum is not campaigning for mandatory reselection or to see it debated at party conference," a spokesman for the group said ahead of the Dispatches film.
The organisation drew further attention at Labour's annual conference in Liverpool, with its fringe World Transformed festival of "politics, art, music, culture and community".
The Liberal Democrats, meanwhile, have also reported a surge in membership off the back of Corbyn's re-election.
A party source told IBTimes UK more than 1,700 people have signed up since the Liberal Democrat conference, which ended on 20 September. The source said some of new members are "directly-linked" to Corbyn's victory on Saturday.
Liberal Democrat leader Tim Farron attempted to woo New Labour voters by praising former Prime Minister Tony Blair during his conference speech.
"Tony Blair's government gave us the National Minimum Wage. It gave us working tax credits. It gave us NHS investment and a massive school building programme," he said.
"I disagree with him a lot, but I will not criticise him for those things. I admire him for those things. I respect him for believing that the point of being in politics is to get stuff done, and you can only get stuff done if you win."
The latest opinion poll from ICM for The Sun on Sunday, of more than 2,000 people between 21 and 23 September, put Labour 15 points behind the Tories (41% versus 26%), with Ukip on 14% and the Liberal Democrats on 8%.
The parties face a by-election later this month for David Cameron's former seat of Witney and West Oxfordshire. The Conservatives are expected to hold the constituency since Cameron secured a majority of more than 25,000 votes over Labour at the general election.