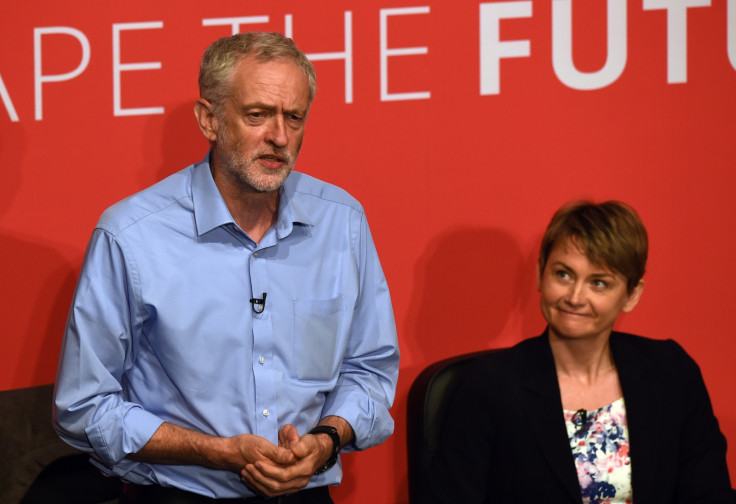 Jeremy Corbyn has become an unlikely sex symbol among the Labour faithful, embarrassing the veteran parliamentarian as he battles to become the party's next leader.
The grey-haired Islington North MP blushed at the idea that some of his supporters thought he was "sexy" when he launched his women's manifesto today (28 July).
The left-wing firebrand told BBC Radio 4's Woman's Hour he had "a bit of a chuckle about it, but I'm actually a bit embarrassed, to be quite honest" after a Mumsnet described the backbencher as "attractive in a world-weary old sea dog sort of way".
The 66-year-old, who has been married three times, went on to explain his Working With Women policy document, which commits Corbyn to a 50% women shadow cabinet, and to work towards 50% of Labour MPs being female.
"Women face abuse, mistreatment and persistent discrimination, and they face it in work, at home and on our streets," Corbyn said. "Yet they disproportionately shoulder our unpaid care work, the daily grind of surviving on low pay, and the pain of cuts that have closed domestic violence shelters and left them with no safe haven."
"The time for timid measures is over. Women deserve fair pay, fair chances and unflinching support in the face of violence and abuse. Today's proposals would go a long way towards building a society where women and men exist as equals and flourish".
The MP has become a surprise frontrunner in the leadership race after a YouGov poll placed him ahead of Andy Burnham.
The survey, which was commissioned by The Times and questioned more than 1,000 Labour supporters, put Corbyn on 43%, Burnham on 26%, Yvette Cooper on 20% and Liz Kendall on 11%.
Claims of left-wing entryism into Labour emerged over the weekend but Corbyn played down the allegations on BBC's Andrew Marr. "The entryism that I see is lots of young people who were hitherto not very excited by politics coming in for the first time," he said.
Harriet Harman, Labour's acting leader, has previously announced that Ed Miliband's successor will be announced on 12 September at a special party conference.