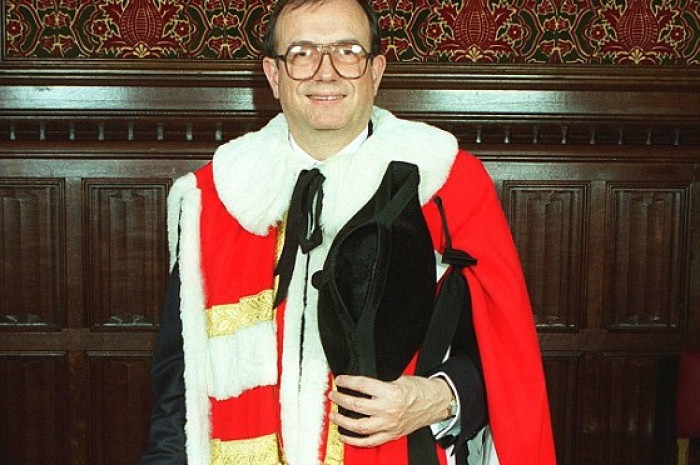 Disgraced Labour peer Lord Sewel can be heard criticising a number of politicians, including the leadership candidates and former ally Tony Blair, in a new video filmed after he allegedly took cocaine with two prostitutes.
Sewel can be heard describing David Cameron as the most "superficial prime minister there's ever been", London Mayor Boris Johnson as "upper class twit", and the current Labour leadership contest as a "f*****g mess" in the latest video released by The Sun.
Sewel, 69, resigned as Deputy Speaker for the House of Lords on 26 July, after video emerged of him allegedly taking the Class A drug with two prostitutes at his flat in Central London's Dolphin Square.
The Baron also quit his role as chairman of the Lords' Privileges and Conduct Committee following the emergence of the footage. Lords Speaker Baroness D'Souza said she had also referred Sewel to the Met Police for investigation over his "shocking and unacceptable" behaviour.
In a new video released by the tabloid, the peer can be heard attacking MPs from all sides during a conversation with the £200-a-night escorts and another unknown male.
Describing Cameron, Sewel said: "He is false. He makes one-off commitments and cannot deliver. He is the most facile, superficial prime minister there's ever been."
He added that Johnson is a "joke" who only "plays well in London".
He added: "Can you present Boris Johnston in Preston, in Birmingham, in Manchester? No, they just think he's an a******e. He is a public school upper class twit."
Sewel, a former Labour minister, also criticised every one of the candidates in the upcoming leadership contest as well the whole election itself.
"Oh it's in a f****g mess. An enormous mess. This guy Jeremy Corbyn is in favour of immigration, high welfare spending. He's a typical romantic idiot. He wants high taxes. He wants an increase in welfare spending and no control over immigration. Useless."
He also says Andy Burnham "goes whichever way the wind is blowing" and described Yvette Cooper as an "okay but not strong" candidate.
Sewel could not even remember the name of the fourth contender Liz Kendall.
He said: "And then the Blairite candidate, God, what's her name? A Blair supporter who is just too naïve. So, an absolutely hopeless set of choices. There's nobody bright enough, or who has the leadership qualities, to bring it off."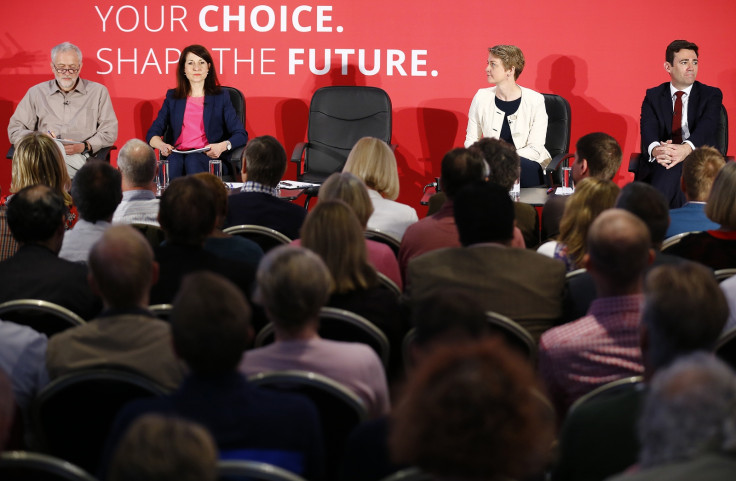 Discussing Blair, who used to be a close ally, Sewel said his reign as PM "went seriously wrong towards the end".
He added: "He went to war because of this sort of love affair with George Bush. Iraq was a problem. Blair fell in love with George Bush, absolutely. We lost the liberal middle class vote and we've never been able to get that vote back. All is not lost though because the Liberal Party have been f****d and so there's lots of votes going begging."
However, Chancellor George Osborne was one MP Sewel did praise, describing him as a "very, very consummate politician" and tipping him as future prime minister.
There are calls for Sewel to resign from the House of Lords in the wake of the alleged cocaine scandal and police investigation. Sewel could even be expelled from Lords under new rules he helped introduce himself.
Just a few weeks prior to the emergence of the video, Sewel wrote a comment piece for the Huffington Post in which he discusses how the House of Lords now has stronger sanctions to expel members who break the rules.
"All Members now sign a declaration to obey the code and the seven principles of public life," he wrote. "The requirement that Members must always act on their personal honour has been reinforced."